Newsletter: July 2022
Medal competition
We have a winner!
Congratulations to Trystan Vaughan, who graduated from the University of South Wales in 2021. Trystan's design was selected by our expert judging panel from an excellent and varied range of entries. Trystan's work features on the obverse two portraits of Her Majesty the Queen, one looking forwards and another looking back in reflection, and on the reverse a rose motif bearing seven petals that each illustrate a decade of the reign.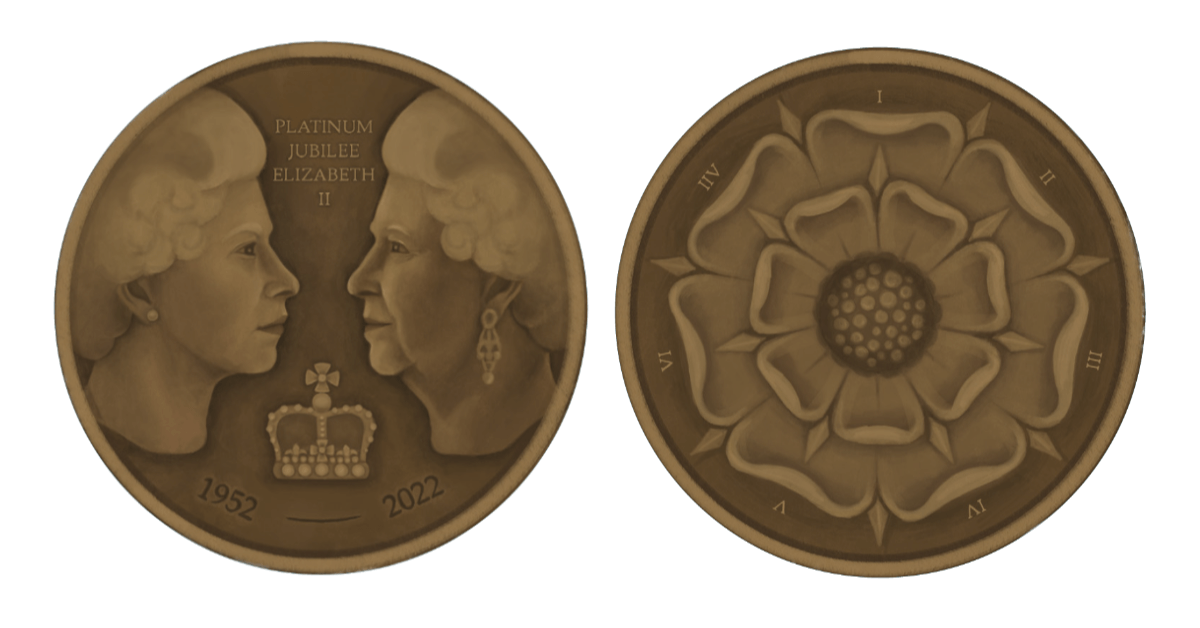 Dr Kevin Clancy, Director of the Royal Mint Museum and part of our distinguished judging panel, said "We thought the designs extremely well executed and drawn. It demonstrates good likenesses, and is a simple concept elegantly resolved."
Congratulations to Trystan, who will receive a prize of £5,000 and a copy of the winning designs struck as a medal.
For more information or to register your interest in our competition for the next academic year see our frequently asked questions or email medalcompetition@royalmintmuseum.org.uk
Samples from the Royal Mint
You might not know this but the Museum regularly receives samples of coins struck by the Royal Mint which are accessioned into our collection. The bulk of these are UK coins but we also receive examples of overseas currency. Part of our core purpose is to keep a record of the Mint's evolving story and these samples help us to do just that. This month our Collections Manager, Sarah Tyley, has been working on a backlog of these coins that accumulated during the pandemic, carefully cataloguing then and putting them away in specially designed coin cabinets for future research and reference.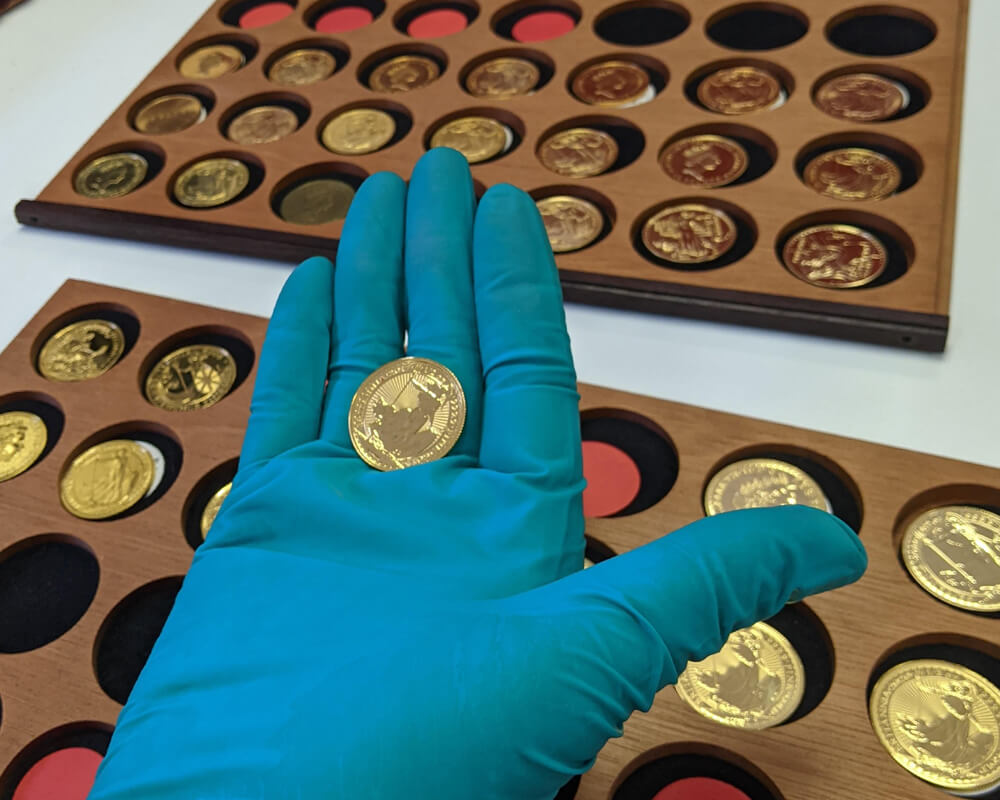 All the Queen's horses
On 16th July our Information and Research Manager, Chris Barker, appeared in a new Channel 5 documentary which took a celebratory look at the Queen's love and extensive knowledge of equestrian pursuits. Chris took viewers behind the scenes of the Museum to talk about the history of equestrian portraits and take a look at the coins depicting Elizabeth II on horseback. The show is now available on the My5 streaming service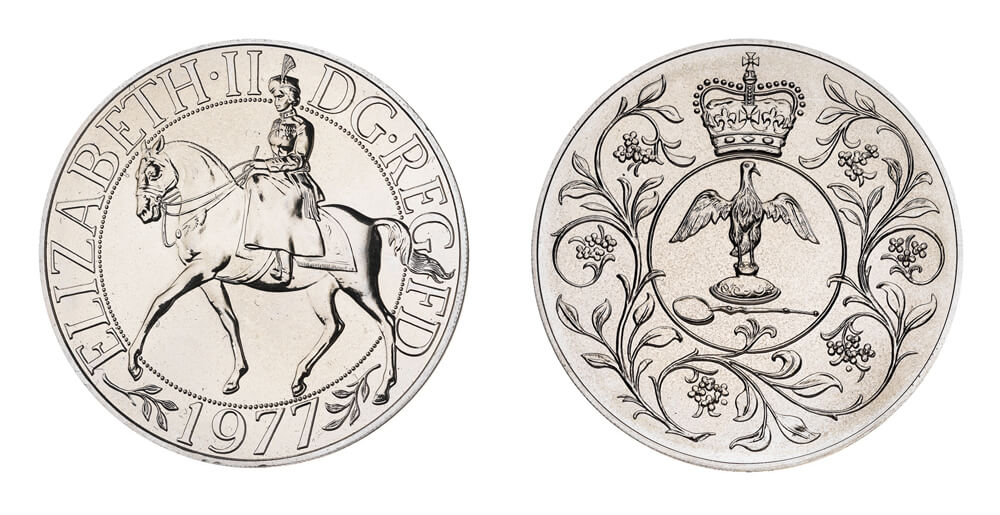 Research and planning
July has been a month of preparation and planning. Not only has our team been on an away day to work on future development of our exhibitions programme and website, but we have been focussed on research for a new project relating to the fascinating staff of the Royal Mint, both past and present.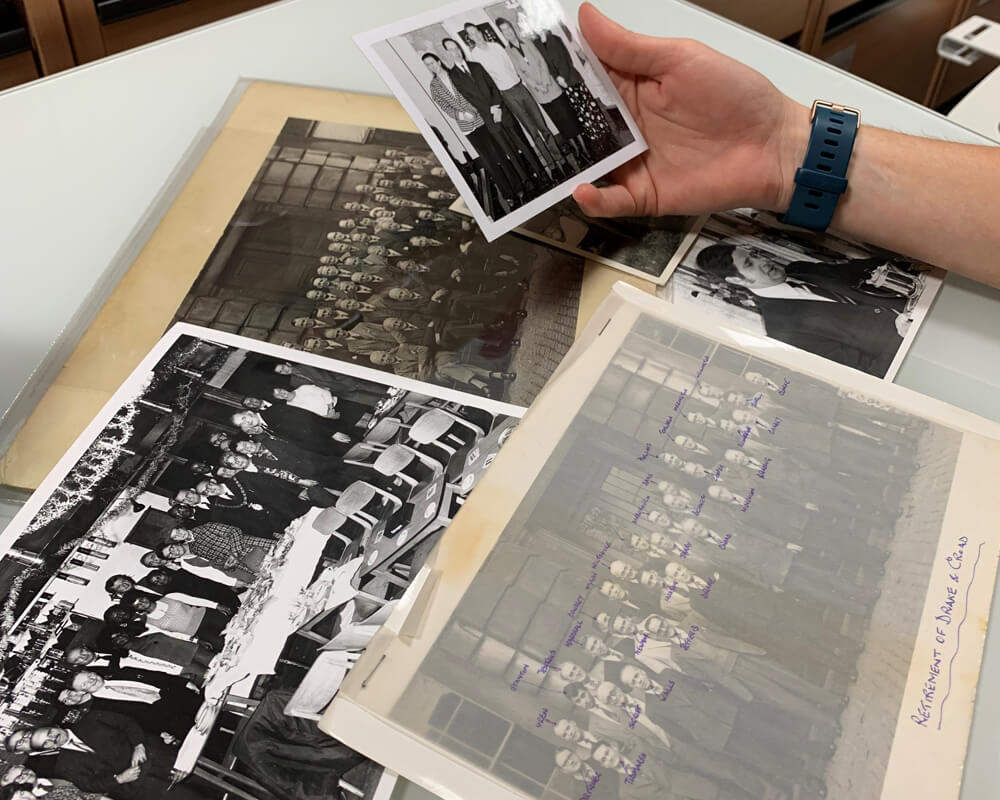 Our Library contains extensive staff records, as well as more personal items like photographs, internal communications and notebooks, which give us an insight into day-to-day life at the Royal Mint. More recently we have been actively collecting oral histories from long-serving members of staff and we are always keen to hear from people who remember the Mint. We regularly use these records to research family history enquiries and to create articles about people from our past What are we up to this time? Watch this space to find out!