We have a winner!
Congratulations to 10-year-old Joshua Boholst from St Cecilia's Catholic Primary School in Surrey for his story 'Spyder'. Many people are afraid of spiders but the main character in Joshua's story captured the imagination of our judges. He has won a set of coins for himself and £5,000 worth of equipment and books for his school library.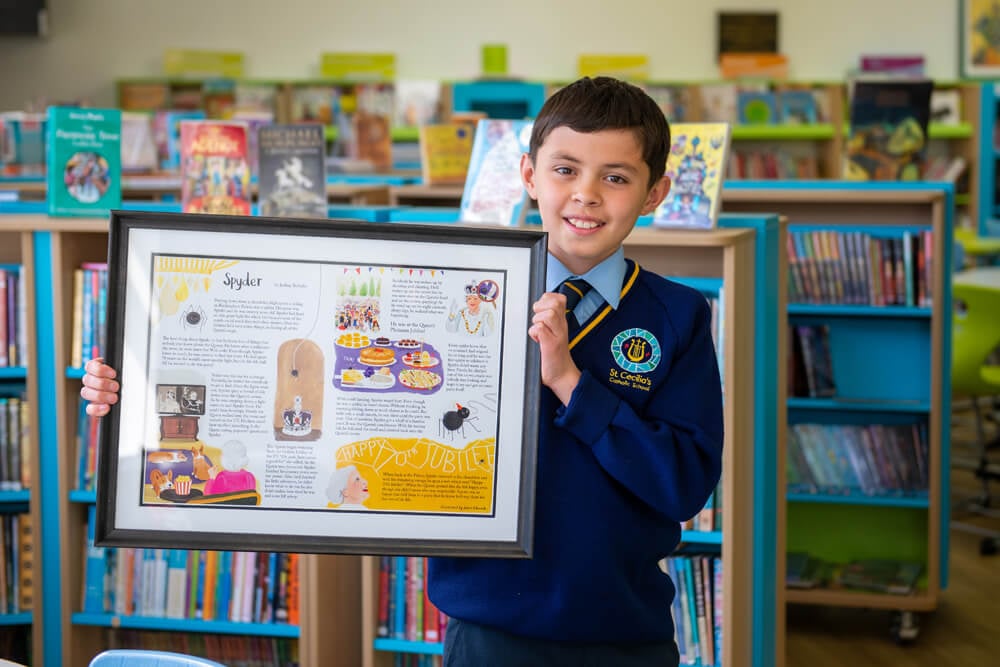 Photo credit Jane Cox Photography.
This year over 550 young people aged 9-11 took part in our creative writing competition which celebrated the Queen's 70-year reign. In a special online event, guest judge and children's author and illustrator Alex T. Smith read the winning story and praised the hundreds of entries which focused on the Platinum Jubilee through the eyes of children. This sentiment was echoed by fellow judges and the story's illustrator, Sarah Edmonds. Check out Joshua's winning story and Sarah's beautiful illustrations below.
Four runner-up prizes of Platinum Jubilee commemorative coins and a set of books were awarded to Emily from Hamilton College, Motherwell; Yuvraj from Hendon Prep, London; Isobel from Wells Primary, Essex and Harriet Hodges from Baden-Powell & St Peter's Church of England Junior School, Dorset. A number of special commendation prizes of brilliant uncirculated coins were also awarded.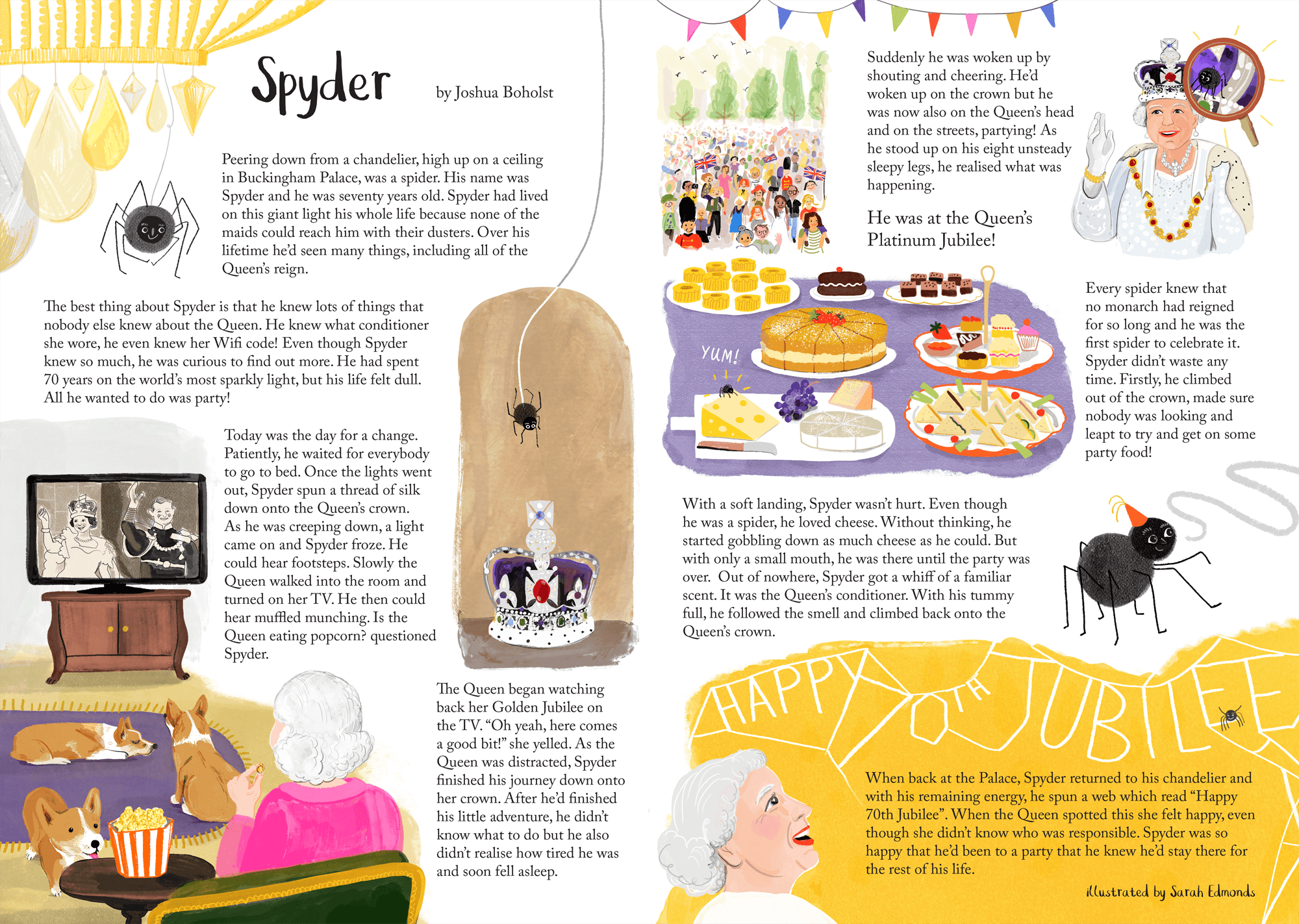 For more information or to register your interest in our competition for the next academic year see our frequently asked questions below or email storycompetition@royalmintmuseum.org.uk