Family History
The Royal Mint Museum has a number of staff records which make it possible for us to assist members of the public in their search for information about their ancestors. Whilst lists of names of Mint employees exist from the 16th century onwards, it is not until the late 19th century that our records become more detailed and systematic, when establishment lists and staff records contain summary details for every member of staff.
Joseph Giardelli
One of the more recent family history requests we have received is for the Giardelli family. Joseph Wilkins Giardelli began working at the Mint in 1889 at the age of 14 as a Boy, being promoted to a Workman after a few years. His younger brother Charles joined him in the same position in 1920. Joseph in particular is shown to have become actively involved in Mint life, being a member of the Royal Mint Swimming Club between 1897 and 1908, and for a brief period from 1908 he was also a member of the Royal Mint Provident Society.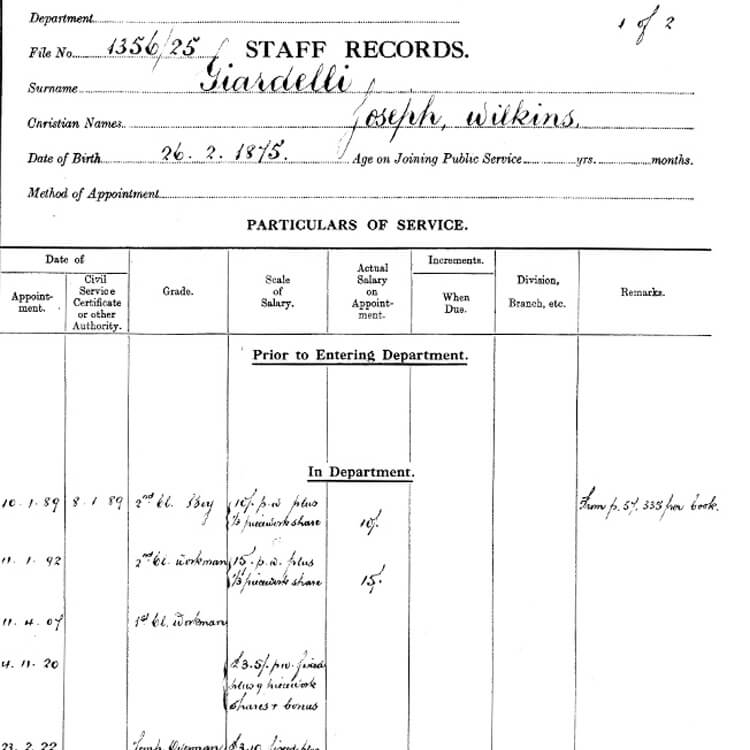 Staff record for Joseph Wilkins Giardelli
The Giardelli family history request was of particular interest to the Museum because our collection contains an object personal to Joseph. On display in the Royal Mint Experience is this watch case, given to Joseph Wilkins during his time on military service in the First World War and acquired by the Museum in 1974.
Watch case given to Joseph Giardelli on military service in 1914.
Sidney Bing
When receiving family history requests for more recent employees, the establishment lists are the key source of information on each employee's individual record. This was the case with a recent enquiry on the employment of Sidney Bing. Sidney only worked at the Mint for 8 years from 1961, so our records weren't the most detailed, but the establishment lists included details about his previous employment at Woolwich Arsenal from where he was transferred. Information such as this can be valuable in creating a fuller picture of an individual's working life.

Establishment list entry for Sidney Bing
The Elledge Family
Many of the Royal Mint records are now held at the National Archives at Kew, including some of our staff records. Last year, however, we were able to loan two ledgers containing details of staff employed at the Mint in the second half of the 19th century. Prior to this, the Museum's library didn't hold many details on workers employed before 1900, but after scanning these ledgers we now have digitised records for many more past employees.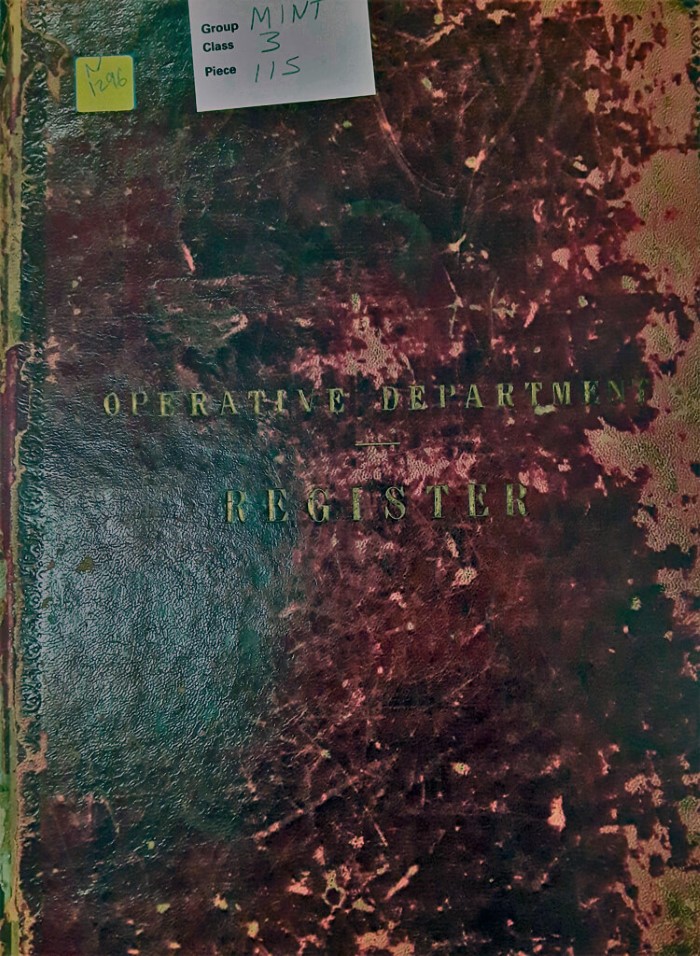 Royal Mint Operative Department Register
Last year we were contacted by a member of the public looking for information on the Elledge family. Information had previously been provided to a relative on eight members of the Elledge family, all of who worked at the Mint in the late 19th century. There had been many missing details, however, but with the Operative Department Register we have now beenable to add valuable information to the Elledge family history, filling in many gaps in our knowledge of these past employees.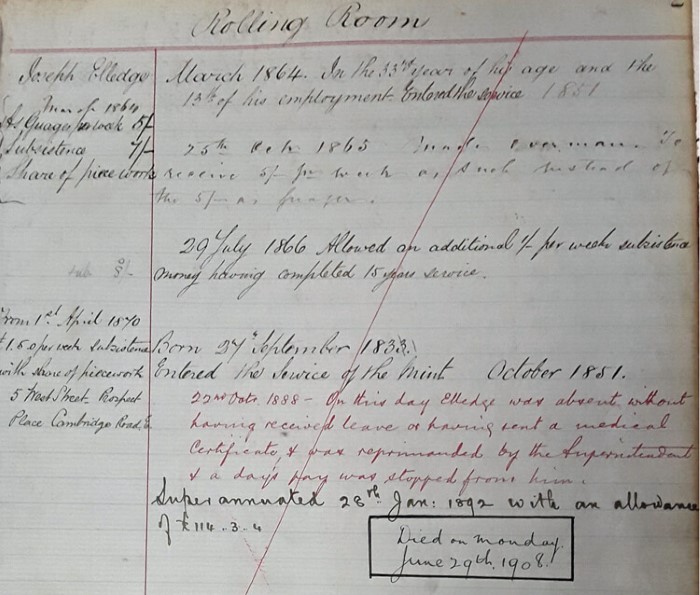 Entry for Joseph Elledge in the Royal Mint Operative Department Register
If you would like to make a family history enquiry about a former employee, or if you have a story you wish to share, please contact us using the enquiry form.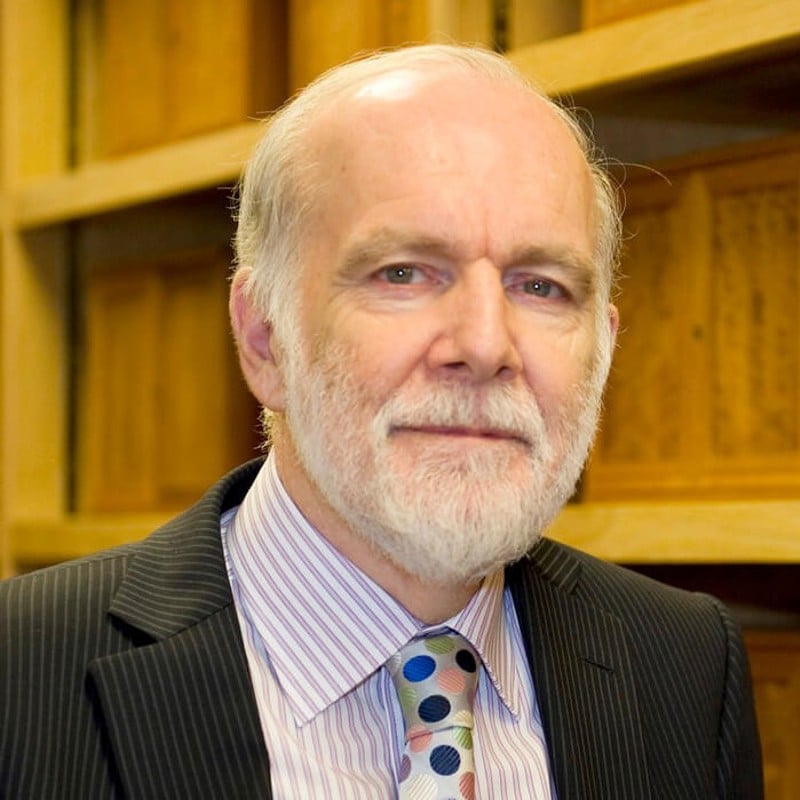 Listen to long-serving members of staff as they tell their stories.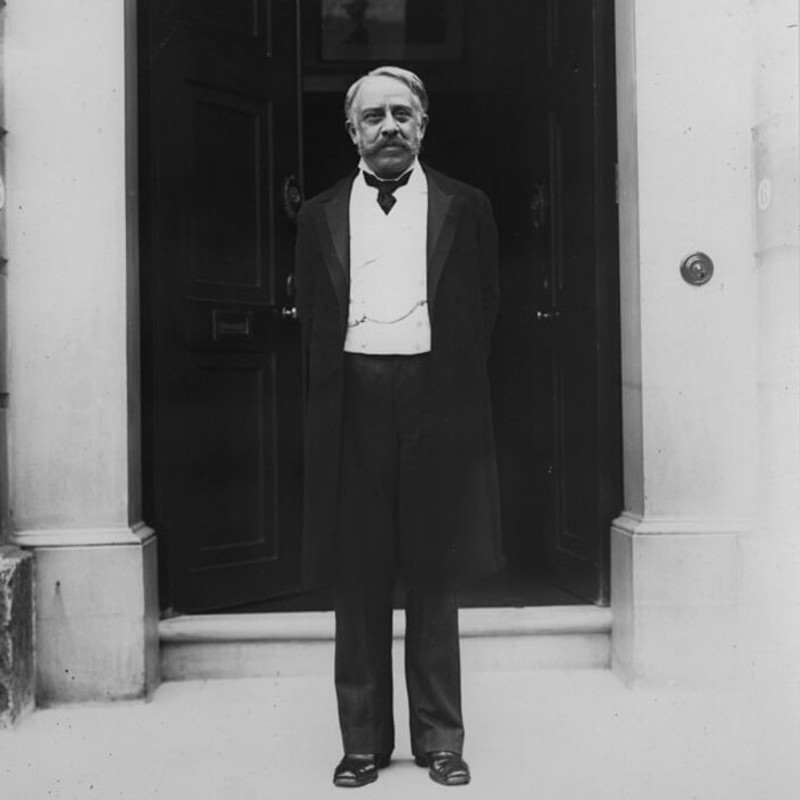 Sir William Chandler Roberts-Austen was a distinguished metallurgist of international reputation.
Explore a virtual tour of our temporary exhibition celebrating 50 years of the Royal Mint in Wales.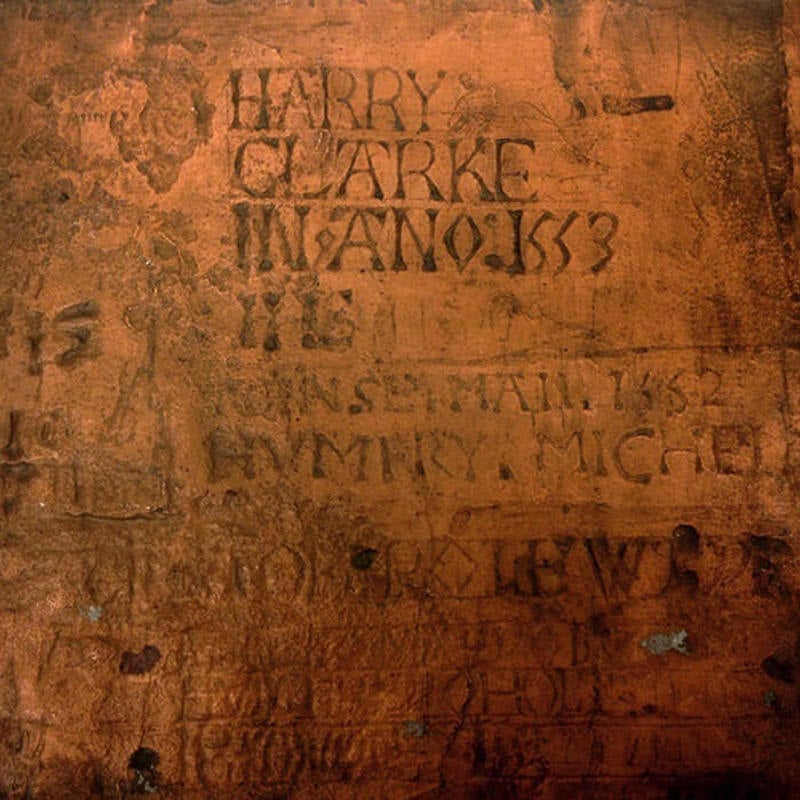 In 1912 electrotypes were made of the graffiti in the walls of the Tower of London.