Careers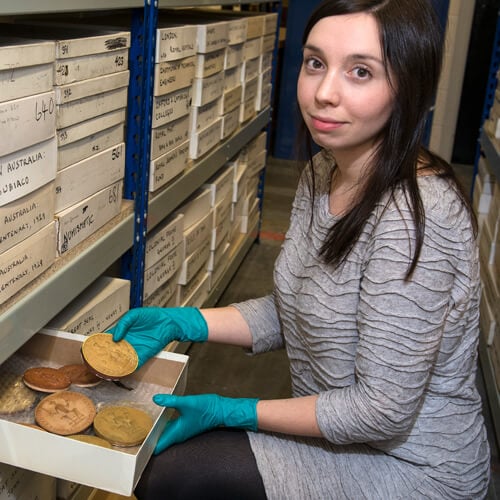 Work for Us
There are no vacancies at present.
You may wish to consider our voluntary opportunities.
Volunteering
The Royal Mint Museum offers opportunities for volunteers to help with the cataloguing programme and the rehousing of parts of the collection. Vacancies for volunteers are available throughout the year and we aim to offer flexible working arrangements.
Please see our Volunteering policy for further details.
Work Experience
The Museum is pleased to be able to offer short term work experience placements to students at all levels of education over the age of 15. Placements are available throughout the year and we aim to offer an experience tailored as much as possible to the individual's interests and requirements.
Two week internship at the Royal Mint Museum
We would like to offer the opportunity for current students to undertake research and document our eighteenth-century token collection, some 300 items, with a view to publishing the records through our online catalogue.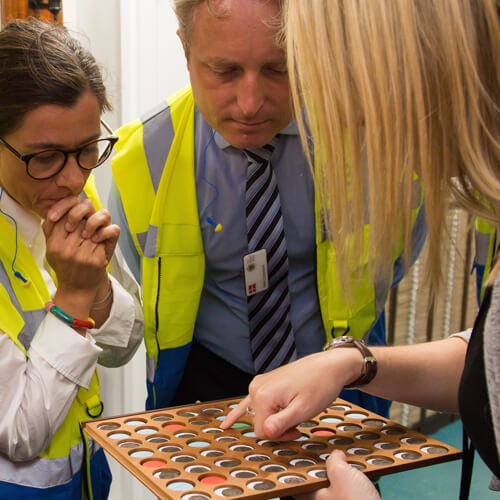 The Museum has a reference library to help with the cataloguing process. Many of these tokens came from the collection of Sarah Sophia Banks and it is hoped the applicant can undertake research into their provenance using Banks' catalogue of tokens held at the British Museum.
Each year the British Numismatic Society offers bursaries for Museum placements. All undergraduate and postgraduate students currently studying at a UK university are eligible to apply. This year, a bursary of up to £1000 is offered as a contribution towards travel and living expenses for the successful applicant. The 2022 bursary will be hosted by the Royal Mint Museum, and will be for a period of two weeks at the beginning of September (5th–16 th).
Applications will only be accepted by completion of the Student Bursary Application Form available on the British Numismatic Society website.
Please send completed forms to bursaries@britnumsoc.org
Application deadline is 23.59 on 1 st August.