Sarah Sophia Banks Library
Soon after the establishment of the Royal Mint Museum in 1816 the collection was enhanced by a substantial gift of coins and medals from the estate of Sarah Sophia Banks, the sister of the famous naturalist Sir Joseph Banks. In addition to the 2000 and more numismatic items the Royal Mint Museum was also the beneficiary of the library that she had built up over many years of collecting.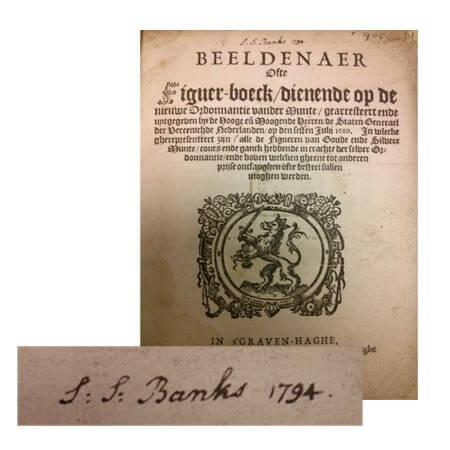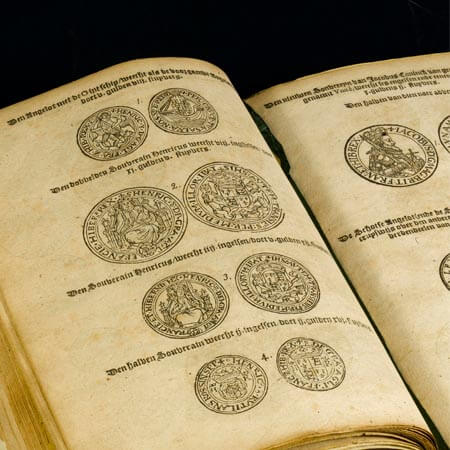 The Deputy Master of the Royal Mint, James Morrison, in expressing his gratitude to Sir Joseph referred to the books as 'an admirable library of rare and valuable works'. Represented were not just the standard works on the coinage of Britain but also a wide range of books on European numismatics, including some Dutch merchant books dating back to the beginning of the 17th century. The gift provided the core of the Royal Mint Museum's library for many years and continues to be a valuable resource.