Support the Museum
The Royal Mint Museum is a registered charity and relies on funding from a range of sources. If you would like to support our work there are many ways that you can donate to help us to display, research and preserve our collection for future generations.
Support our projects
Digitisation
The Museum is always seeking to digitise more of our collection in order to share it with the public. We have recently digitised a portion of our archive of Annual Reports which run concurrently from 1876 to the present day but there is still a wealth of material we would like to be able to make avaliable. If you would like to make a contribution to our continuing work, then we would be happy to hear from you.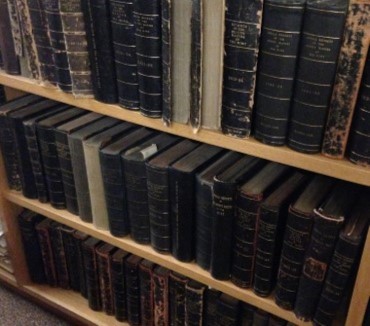 Collections Care
Here at the Royal Mint Museum our dedicated team have an ongoing programme of work to ensure the collection is protected for the future. Recent projects include cataloguing the Sarah Sophia Banks library and repackaging wax seals. In the future we are hoping to rehouse and photograph our medal collection and your donation would help us to achieve that goal.
Legacies, bequests and donations in memory
The Royal Mint Museum is a registered charity that welcomes support from generous individuals.
Remembering us by leaving a gift in your will can help us care for the collection, create exhibitions, support research and deliver exciting education programmes. A gift given in memory of a loved one can also help the memory of a friend or relative live on by funding the Museum's work.
If you would like to remember the Royal Mint Museum in your will or donate in memory, we would be happy to talk to you about how your gift could benefit the future work of the Museum.
You can send an email to museumenquiries@royalmintmuseum.org.uk
or call 01443 623004.
Donate an object
The Royal Mint Museum is very grateful to those who donate objects to its collection. Please be aware however, that the Trustees of the Royal Mint Museum must make sure that new acquisitions are in line with its policy, and that we have the resources to care for donated objects appropriately.
For more information about donating an object see our collections development policy or contact us at museumenquiries@royalmintmuseum.org.uk or call 01443 623004