School Workshops
If your class would like to visit us in South Wales then exploring the history and heritage of The Royal Mint is something that children will always remember. The Royal Mint Museum has developed a number of curriculum linked interactive workshops that can be booked for your class alongside a trip to the Royal Mint Experience. Designed to complement the tour and exhibition, we have learning sessions available for pupils aged seven to eleven with a secondary school programme currently in development. Workshops include:

Making Money?
In our workshop, Making Money, pupils will discover how The Royal Mint has made coins through the centuries. They will find out what life was like at the Tower of London and explore how minting processes have changed. Through a series of interactive activities, they will learn about different minting techniques from hand-striking, used by medival moneyers, to modern coin production.
Curriculum links: Humanities (History), Science and Technology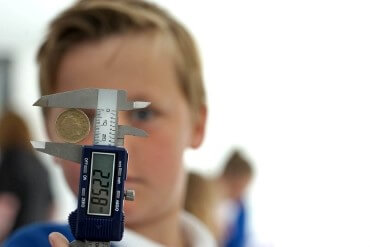 Fakes and Forgeries
Can you help the Royal Mint to investigate a case of forgery? Spot the real coins from the fake ones to catch the counterfeiter.
Pupils use a range of scientific tests to identify counterfeit coins and investigate a group of suspects. Using the evidence gathered, they will eliminate suspects from the line up and help to identify the culprit.
They will look at how counterfeiters have been in operation throughout history, the tactics used and why this has always been a problem for the Royal Mint. Discover the modern security techniques the Mint use to stop counterfeiting.
Curriculum links: Science and Technology, Humanities (History)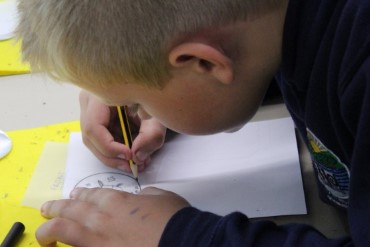 Coin Designer
Why do we have designs on our coins and who creates them? How does the Royal Mint decide which designs to choose?
Pupils will discover what design features need to be considered when creating art for coins. They will explore coin designs from around the world and learn how designs for the United Kingdom are chosen. They will then be set a design brief and create their own coin design to be embossed onto foil and made into a badge to take away.
Curriculum links: Expressive arts (visual arts and design), Humanities (Geography)
Outreach
Our outreach programme is currently in development. In the interim we can offer our Fakes and Forgeries and Coin Designer workshops as mobile sessions in your school by arrangement. Please be aware that availability is limited and additional costs may be incurred. Please contact us for details.