Coins of Uruguay

10 pesos, 2011, reverse
Coins for Uruguay were first struck at the Royal Mint in 1953, making up a large order of almost 250 million pieces in 1, 2, 5 and 10 centesimos. The obverse bears a portrait of General Artigas – founder of Uruguayan independence – by Humphrey Paget.
Another order of a similar size was received in 1960, this time for six denominations from the 1 peso down to the 2 centesimos. Paget's portrait of Artigas was retained, as were the reverse designs for the three lower denominations. But a new reverse type was adopted for the higher denominations, consisting of the national coat of arms surrounded by an arc of five-pointed stars.
A year later the Mint struck its first commemorative coin for Uruguay, a silver 10 pesos marking the 150th anniversary of the uprising of 1811. A striking portrait of a heroic Gaucho by Michael Rizzello appears on the obverse.
Later coins struck at the Mint for Uruguay include the silver 25,000 pesos – with an obverse design showing a manual screw press for the striking of coins – issued in 1992 to mark the 25th anniversary of the Central Bank of Uruguay. A substantial order was also received in 2011 for 5 and 10 peso coins for general circulation, the latter being a bi-metallic piece carrying the attractive 'puma and sun rays' design that appeared on certain Uruguayan coins of the 1930s and 40s.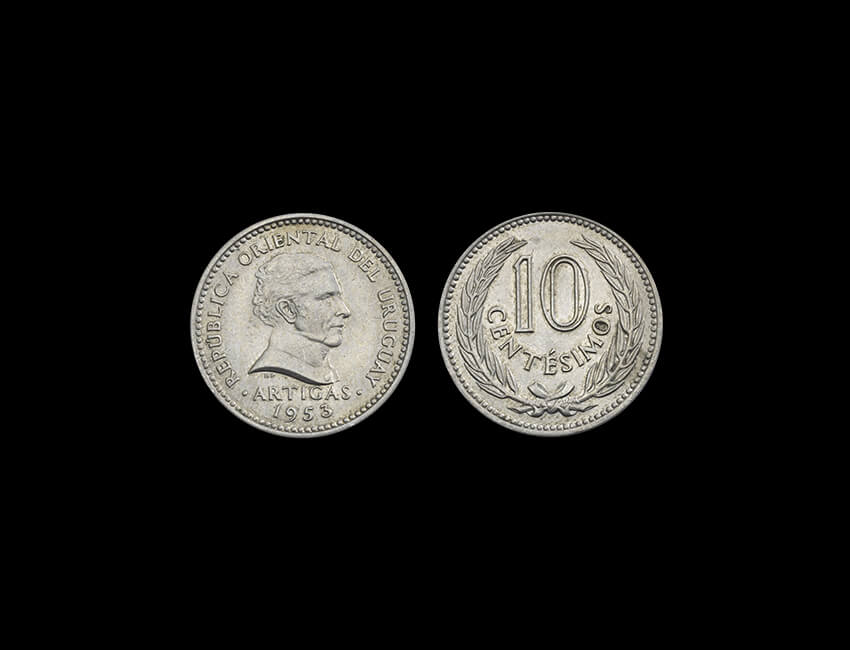 10 centesimos, 1953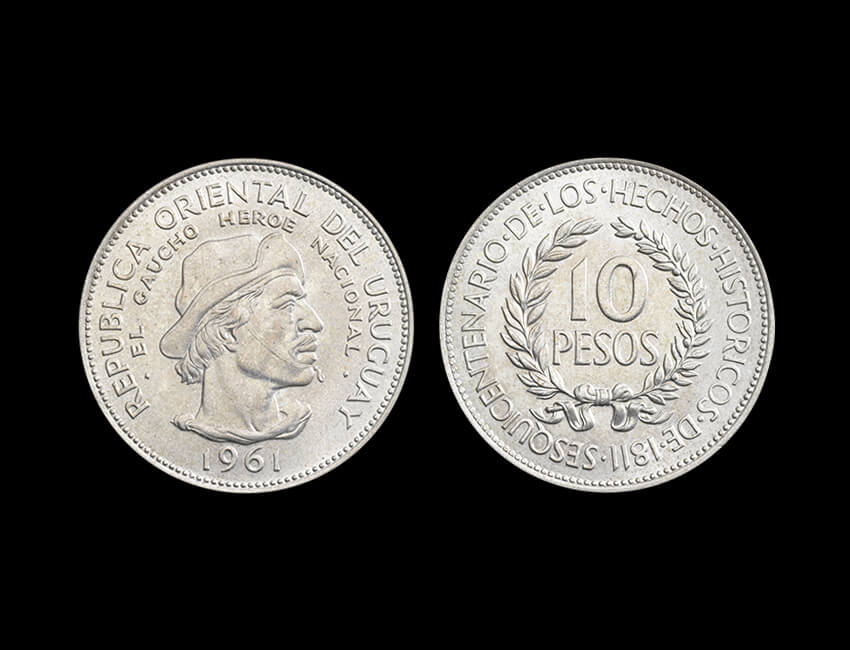 10 pesos, 1961
10 pesos, 2011
25,000 pesos, 1992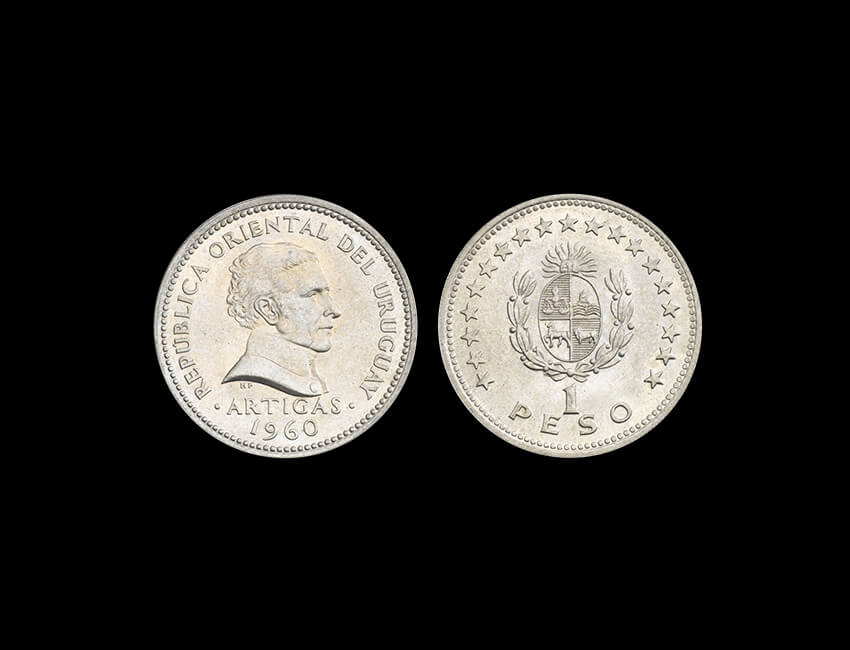 1 peso, 1960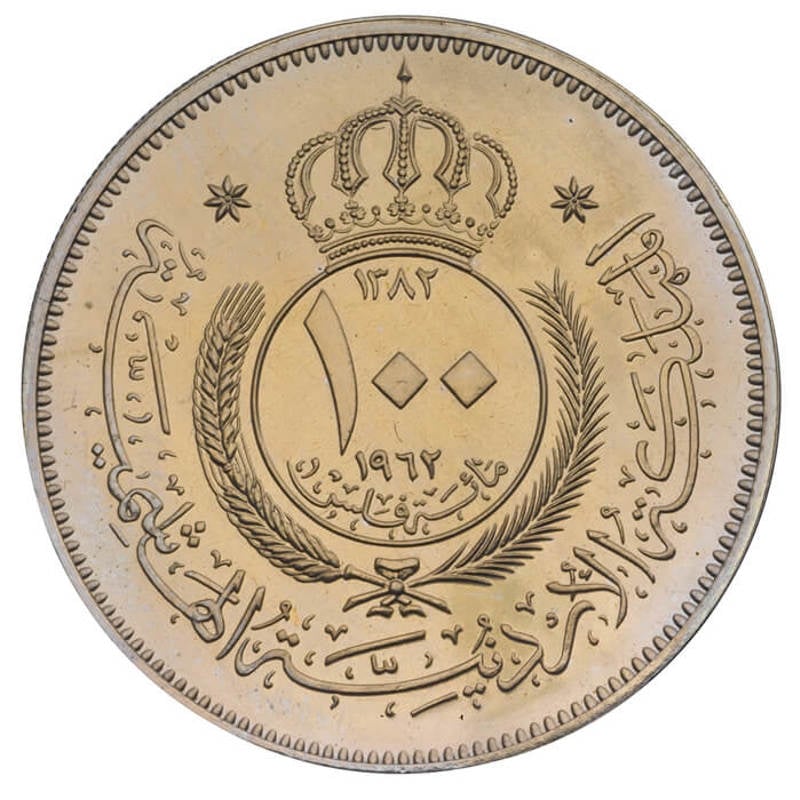 The Royal Mint has a long relationship with Jordan stretching back to the first national coinage.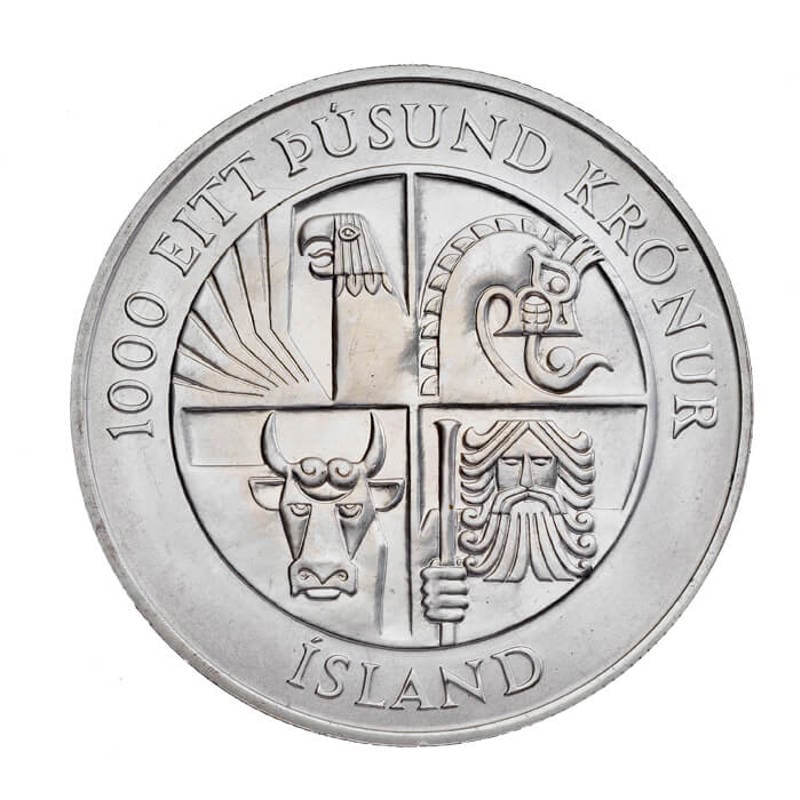 The origins of Iceland's relationship with the Royal Mint may be found in the Second World War.
The Museum collection contains over 80,000 coins which span from ancient times to the modern day.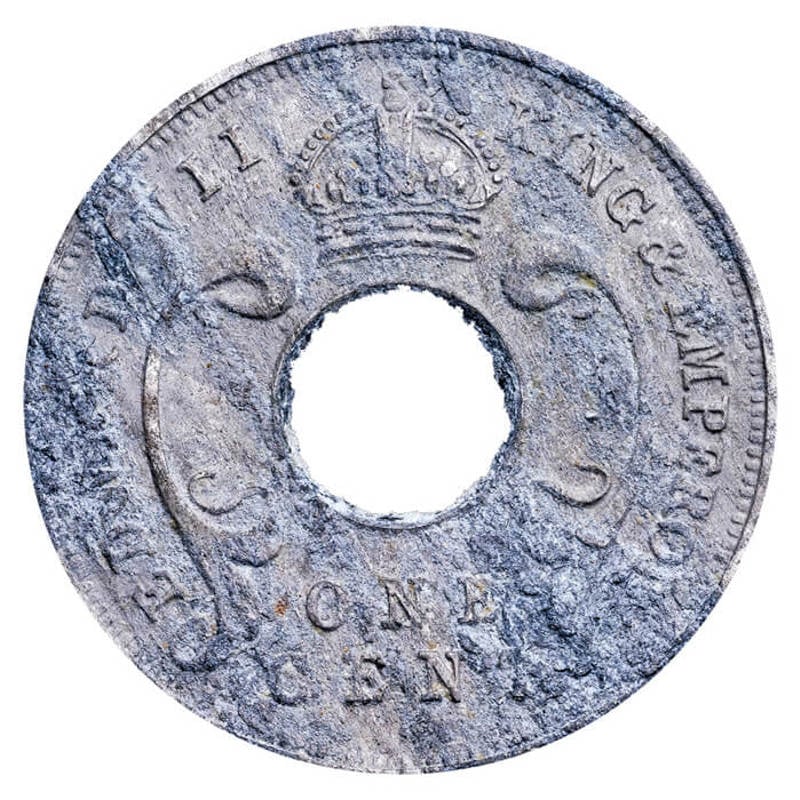 It is important not to overlook even small coins in poor condition as they can also tell a fascinating story.