Reminiscence sessions
Many of us have only ever known Her Majesty the Queen as monarch throughout our lifetimes, but those who witnessed the beginning of Her reign in 1952 can attest to the memorable nature of the milestone. This generation, for whom the Queen's presence has been an enduring comfort, celebrated with her the Silver, Golden, and Diamond Jubilees and have a wealth of treasured memories from each of them. Handling and discussing the objects associated with these events can be a positive and nostalgic experience and, as part of the Platinum Jubilee celebrations, the Royal Mint Museum has re-developed and expanded our hugely successful reminiscence sessions.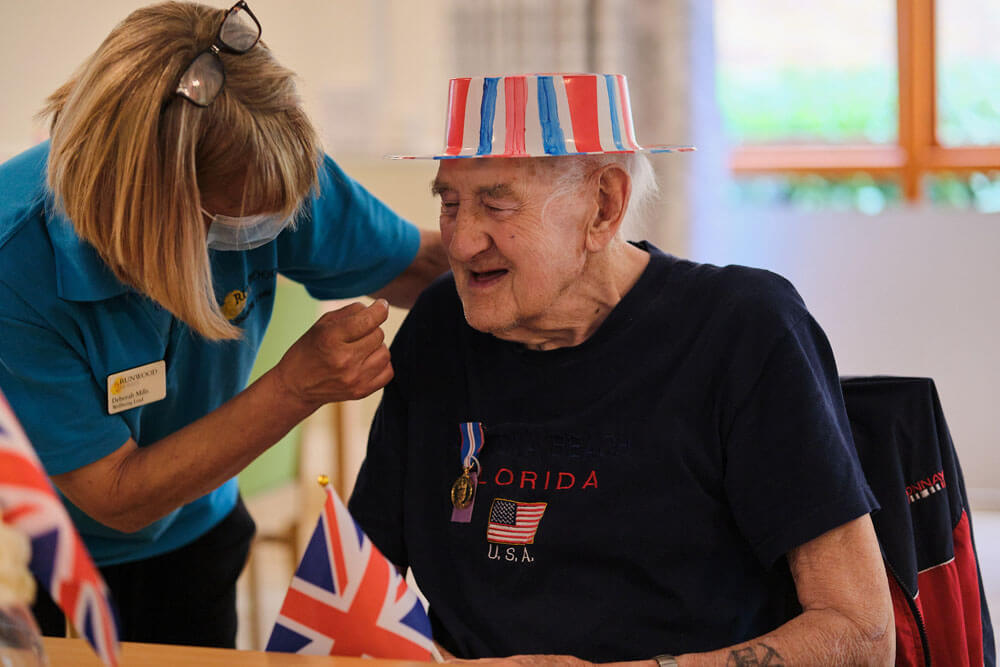 The reminiscence session takes the form of a 'Museum in a Box', which contains replicas and original objects from the time for people to handle. Each object is fitted with a special micro-chip which, when placed on the box, play audio clips specific to that object. This can be a fun and stimulating activity, giving people who lived through the changeover an opportunity to talk about their memories.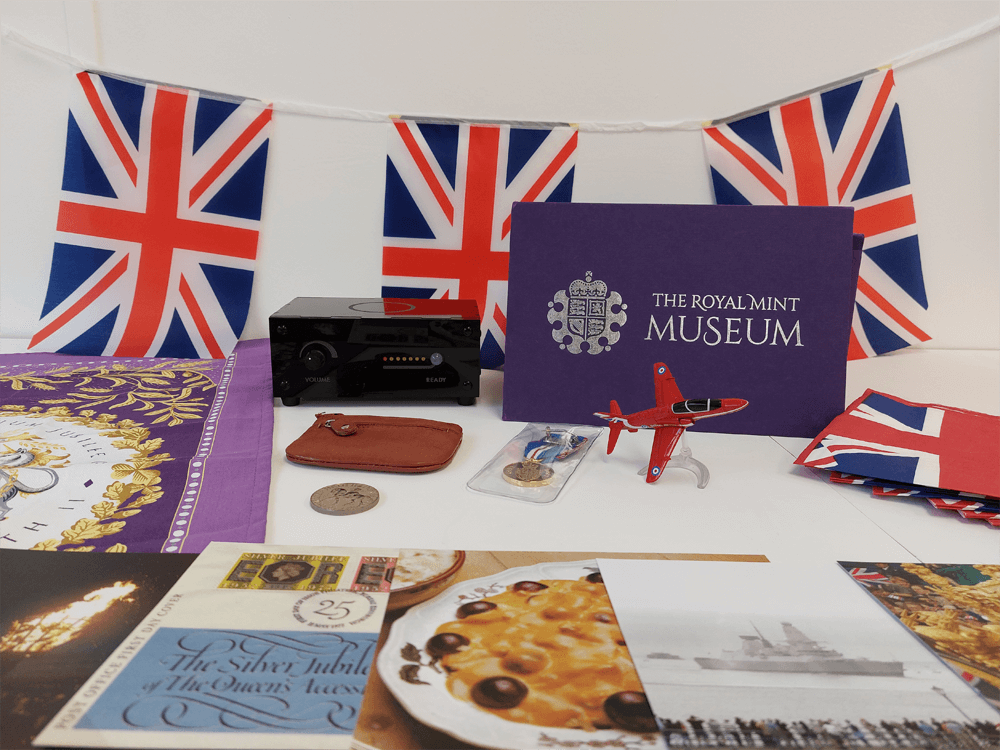 As of 2022, the Platinum Jubilee year, our reminiscence sessions have reached over 500 care homes around the United Kingdom, with reminiscence sessions encouraging participants to share fond memories from throughout their lives. The feedback we have received has been phenomenally positive, and we have built upon it to expand the sessions even further this year. As well as pre-decimal coins, commemorative items, images and newspaper clippings, sessions now include even more audio-visual content and items from throughout participants' lives.
We are working with care homes to run these sessions, who can loan the boxes completely free of charge, along with all materials and support needed to run a reminiscence session. Boxes are quarantined and thoroughly disinfected between each loan, and we are able to supply them all across the United Kingdom. Below you will find links to further resources, as well as all of the information needed for support staff, should they wish to loan a box for free and facilitate a session.
If you would like more information, please email us at borrowabox@royalmintmuseum.org.uk