Borrow a box
We are delighted to announce that we have 25 reminiscence boxes to loan, completely free of charge, to care homes across the United Kingdom. Scroll down for more information or get in touch with our team by contacting us at borrowabox@royalmintmuseum.org.uk
The Royal Mint Museum Reminiscence Box project is an opportunity for those living in residential care to interact with a part of our museum collection and share memories from their lives. The box is an activity resource, containing genuine and replica items, audio-description and storytelling, and activity guidance for care workers. The whole Museum team is passionate about contributing to the positive wellbeing of those living and working in residential care across the nation, and our boxes are available for all care homes in the UK to loan. Care home staff can request to borrow a box and run reminiscence sessions with their residents.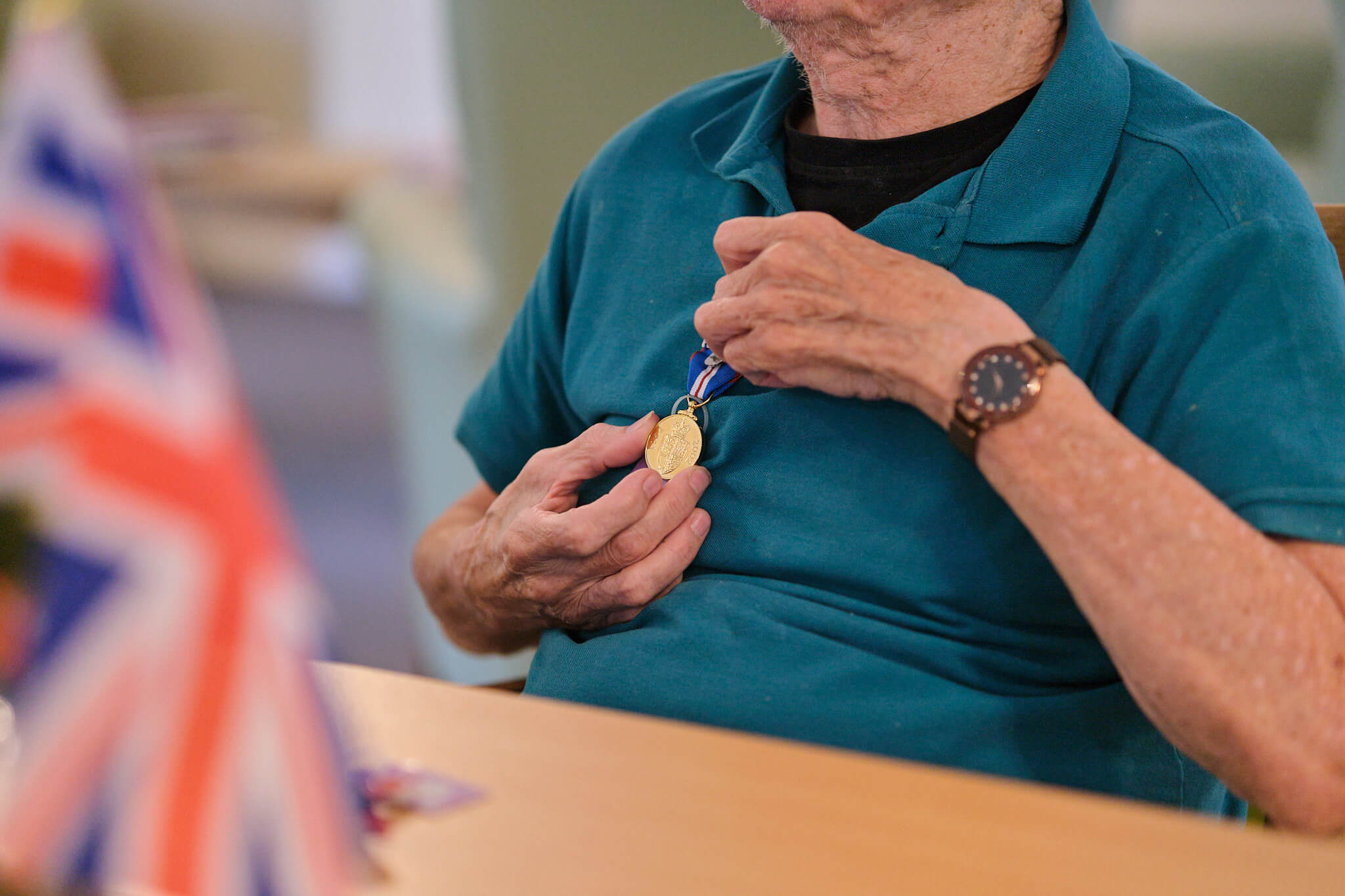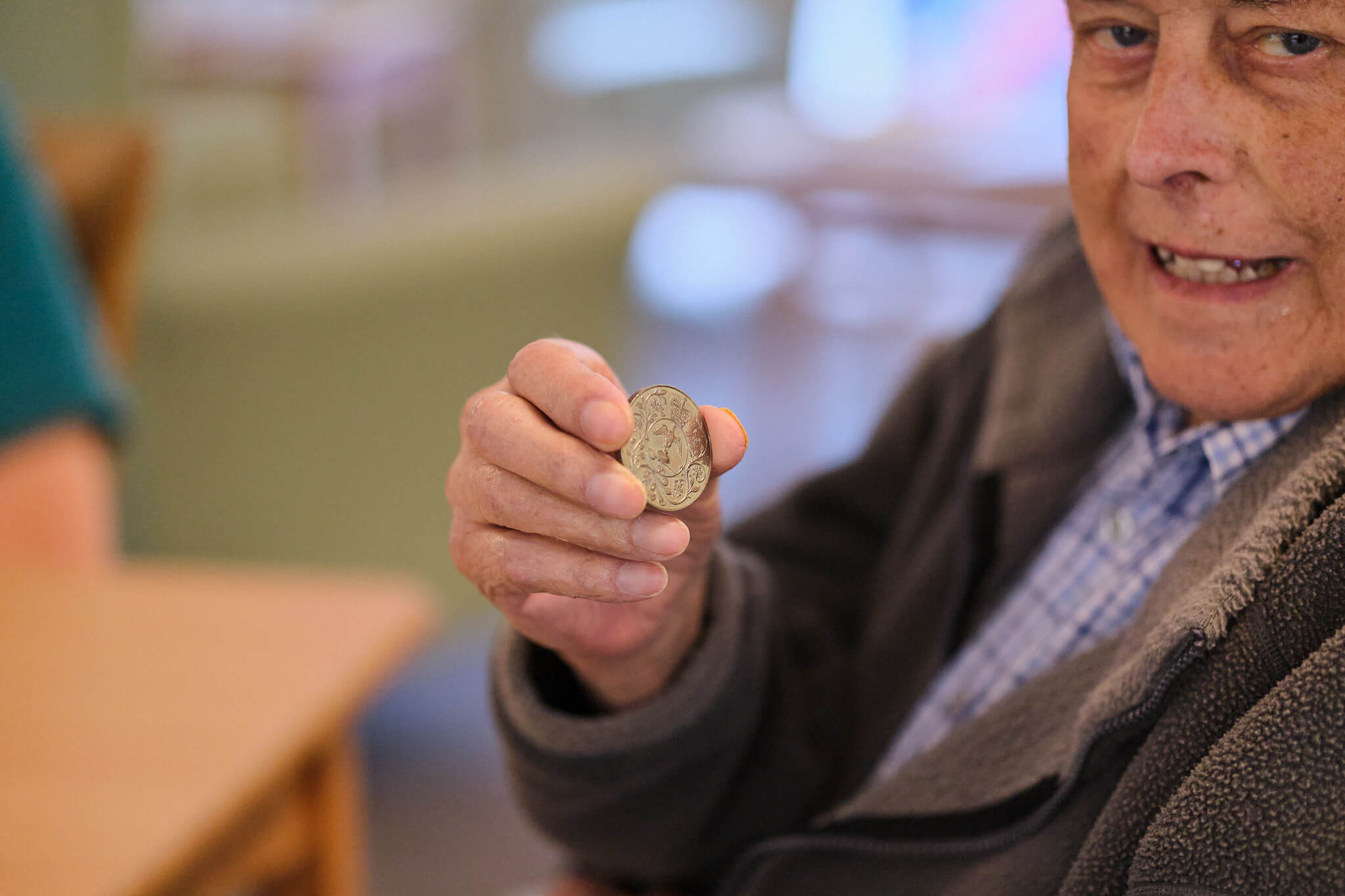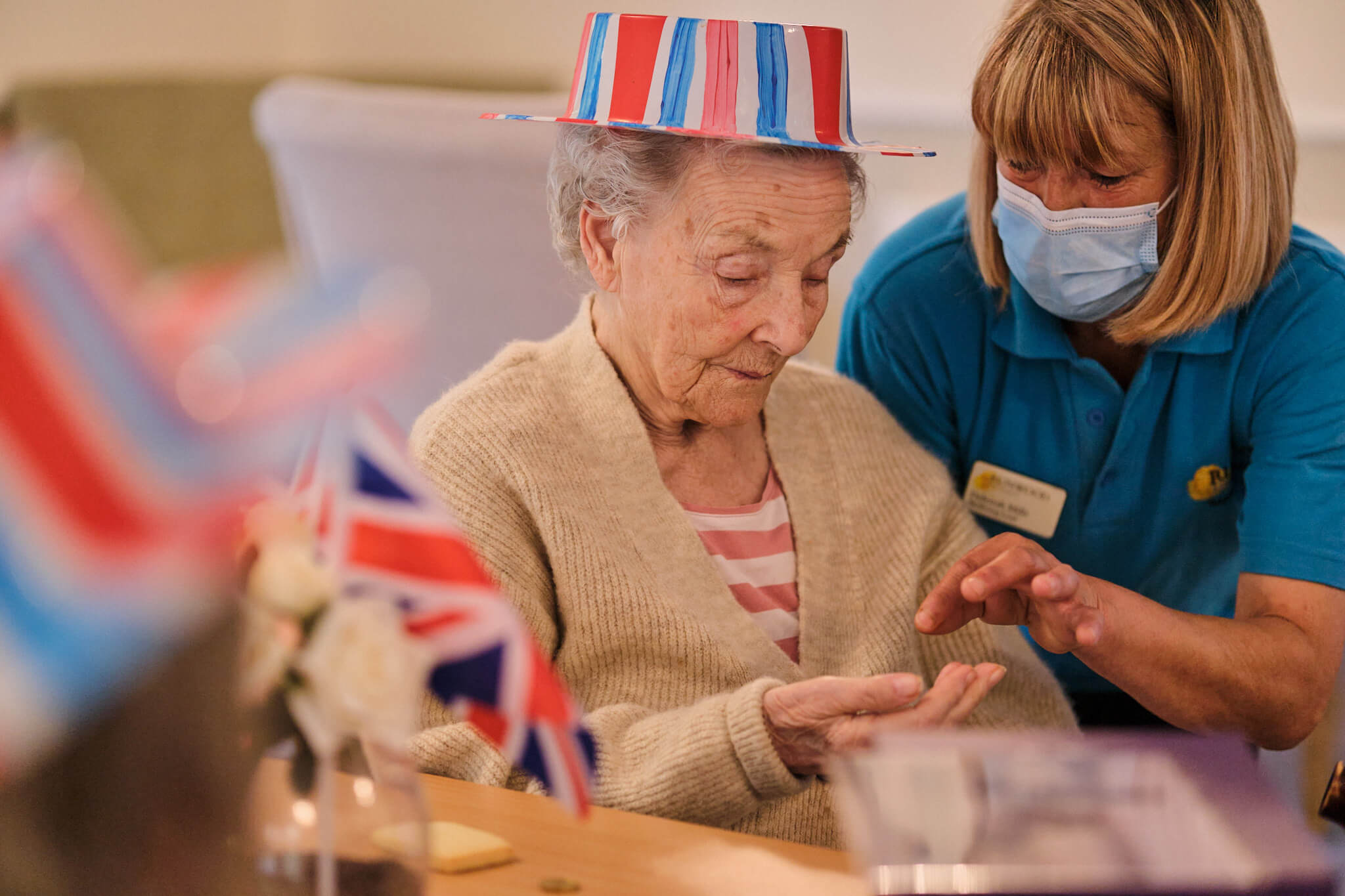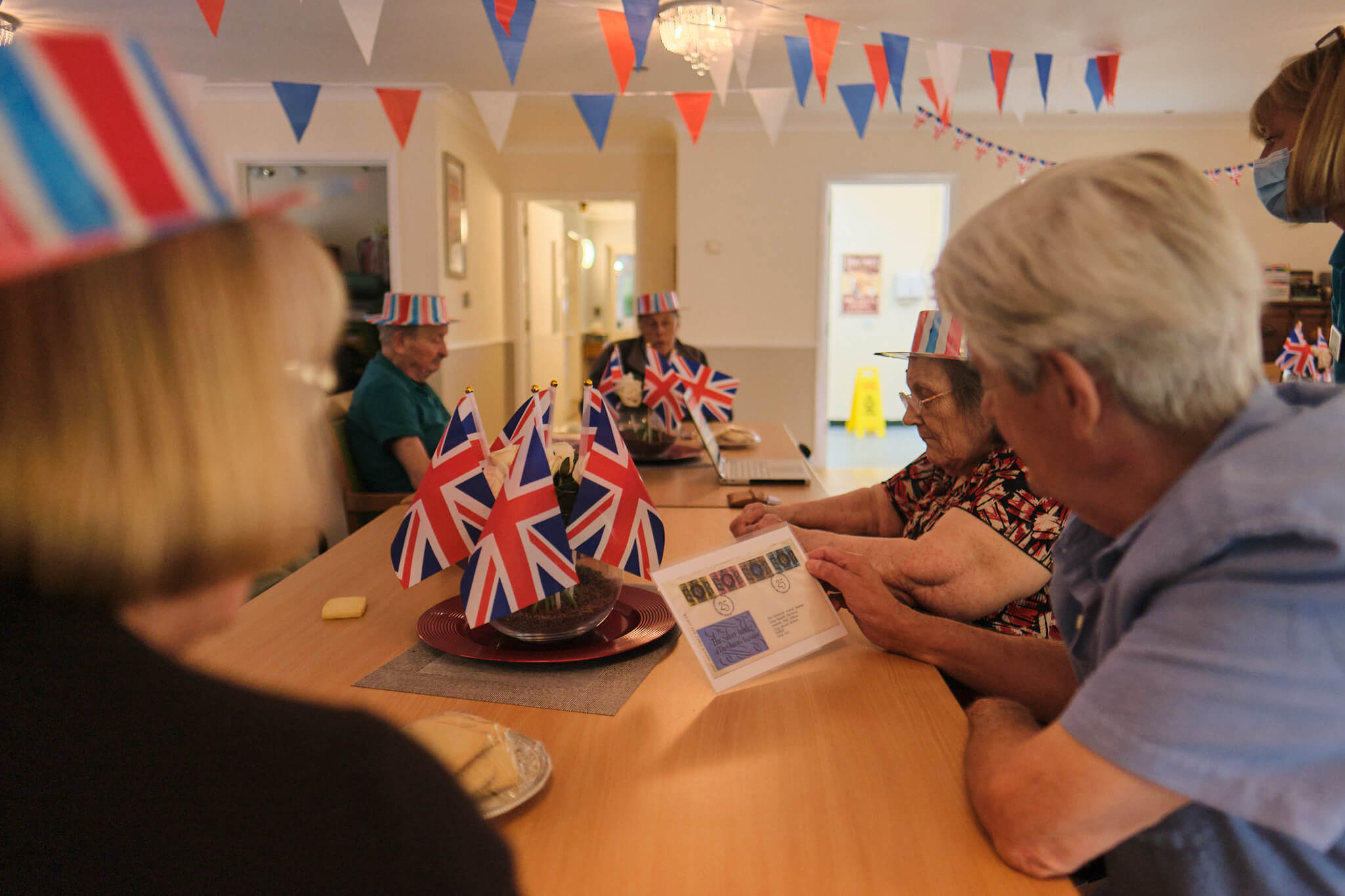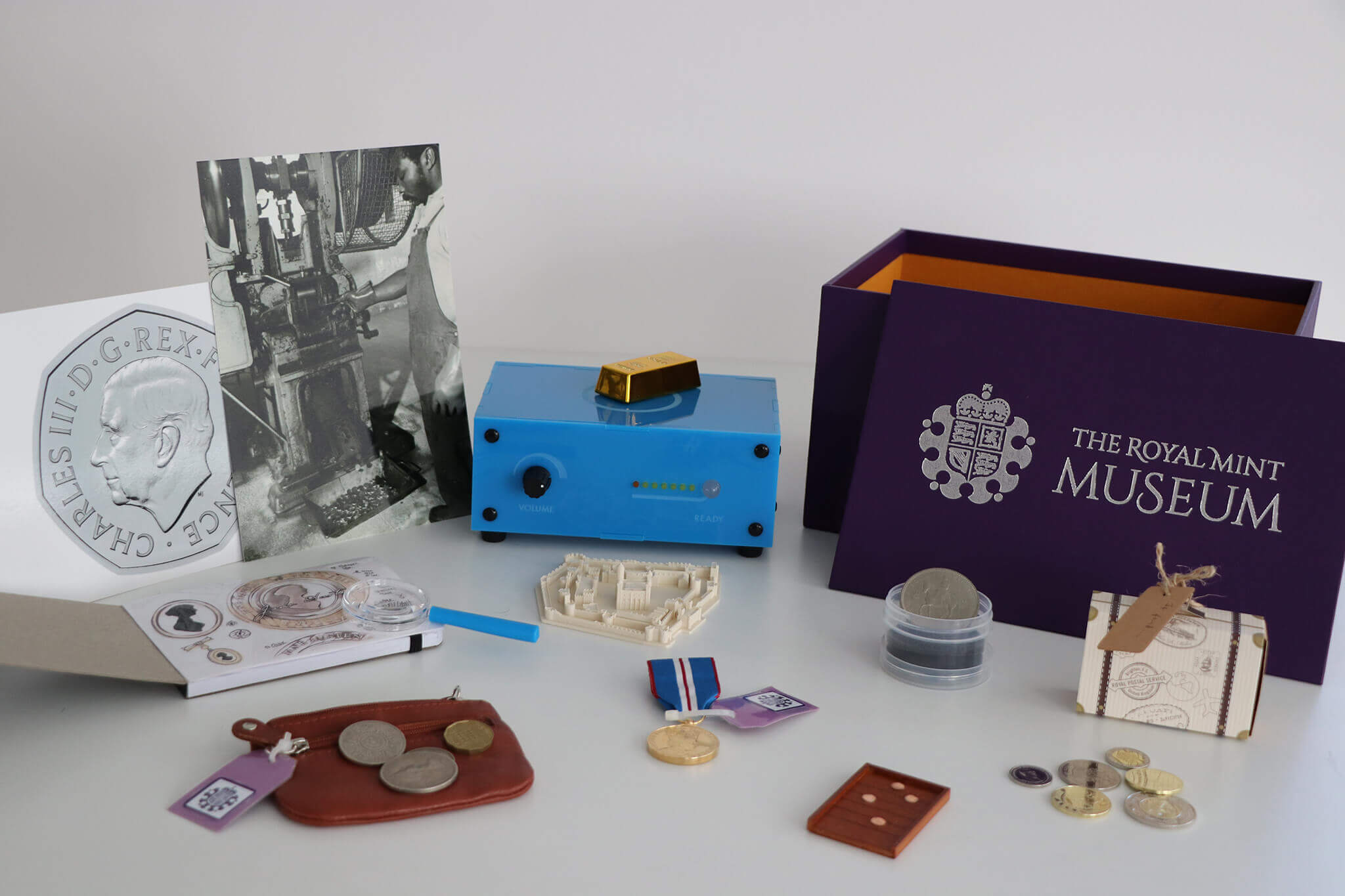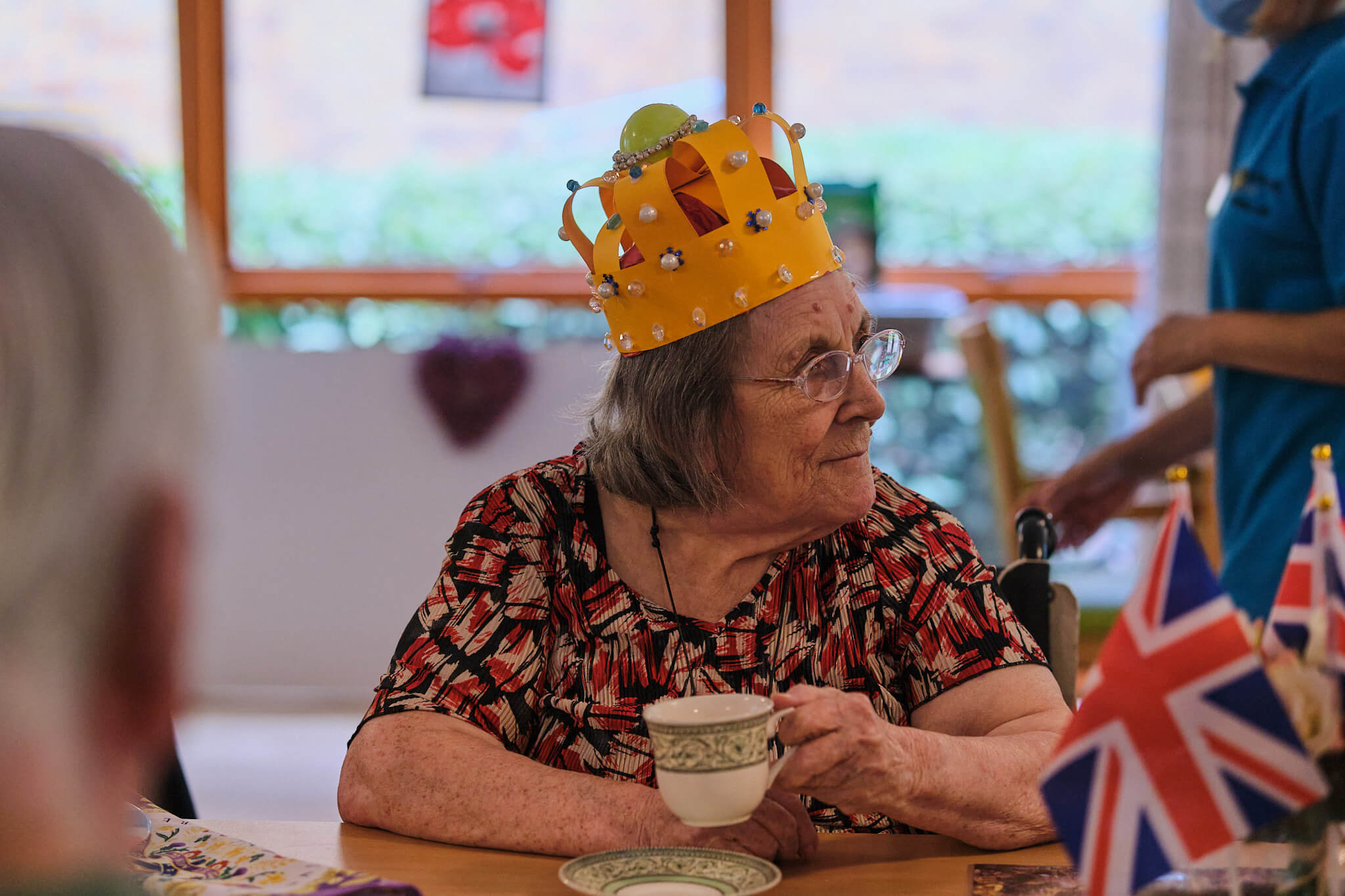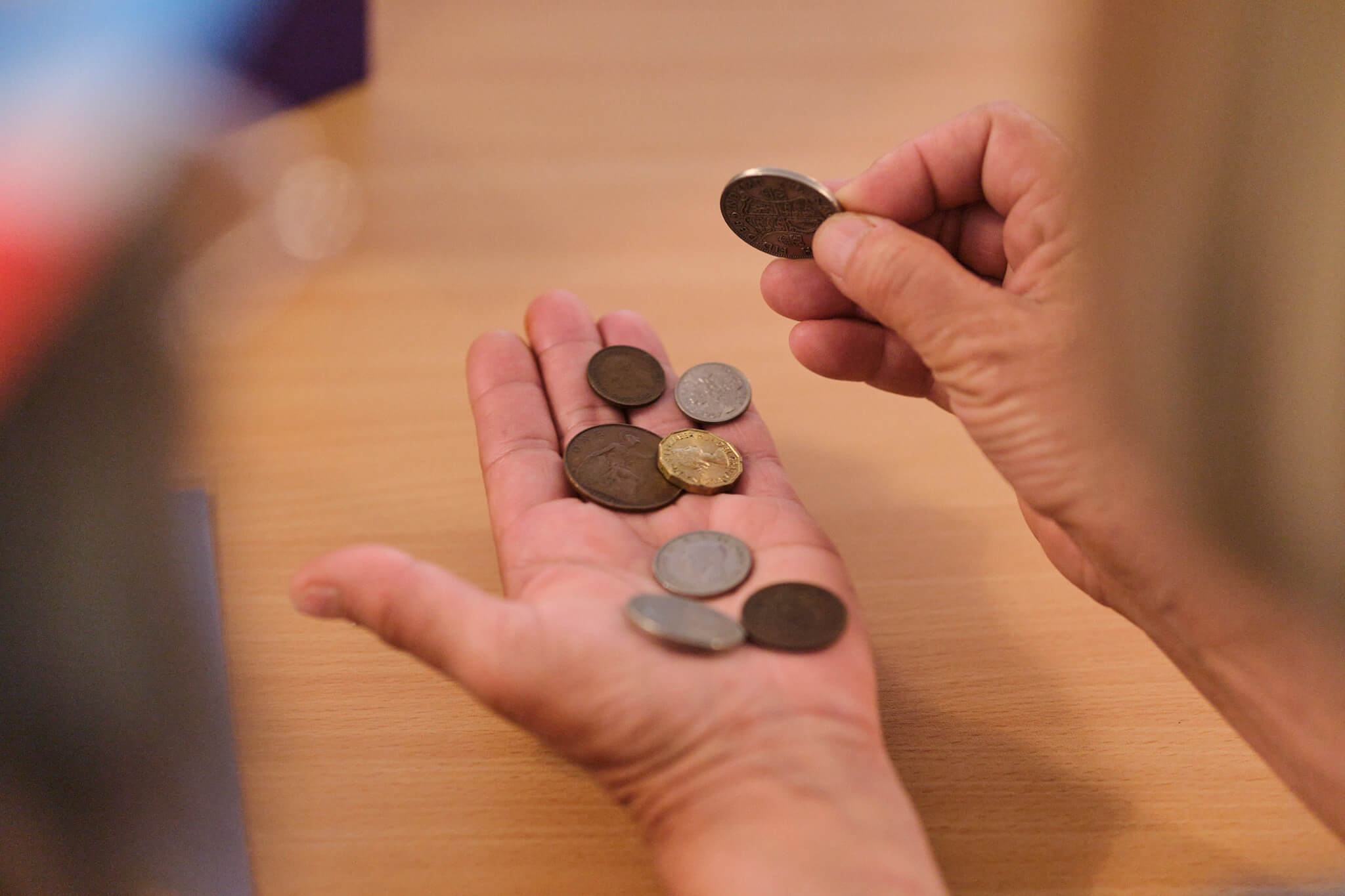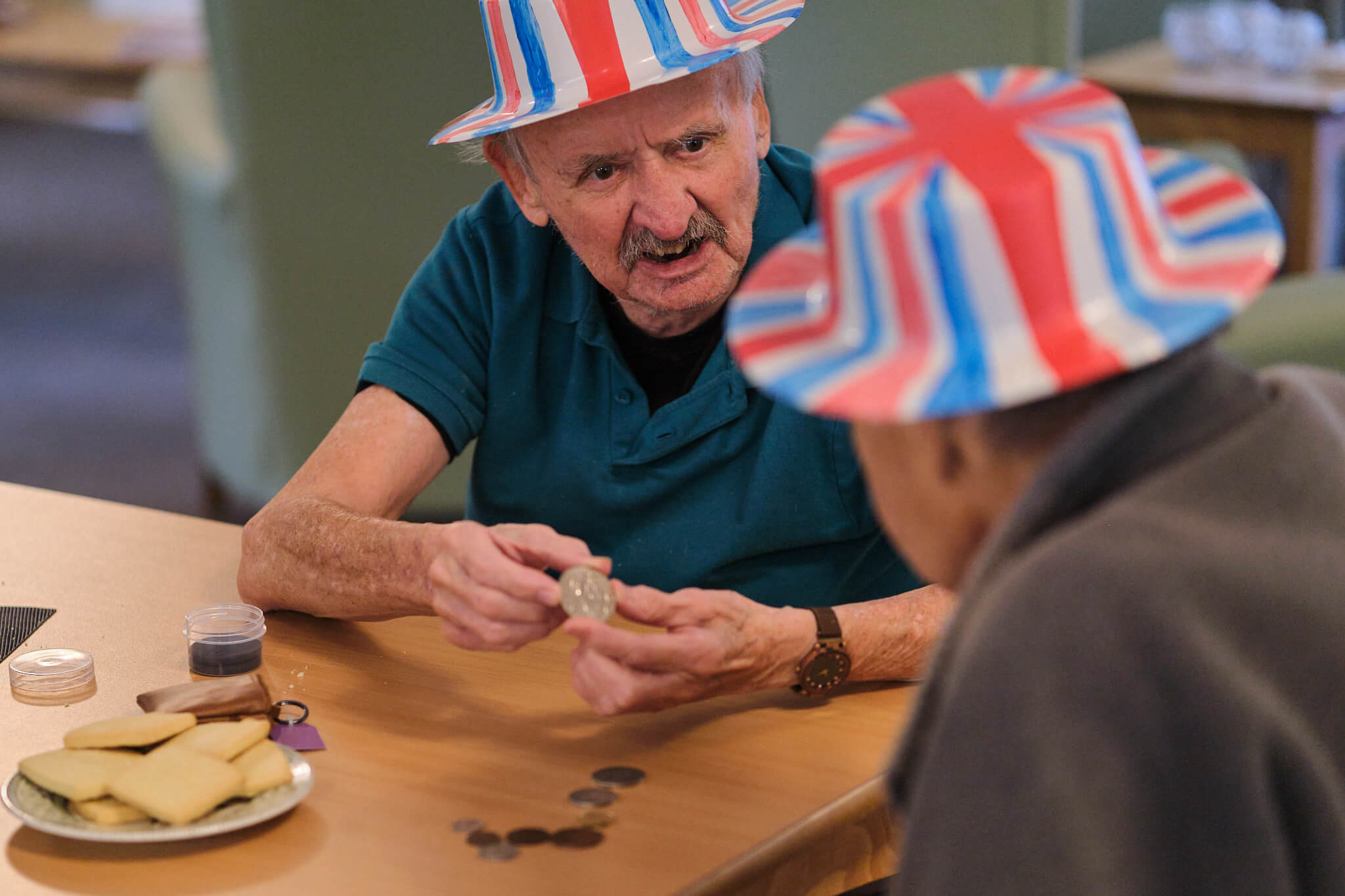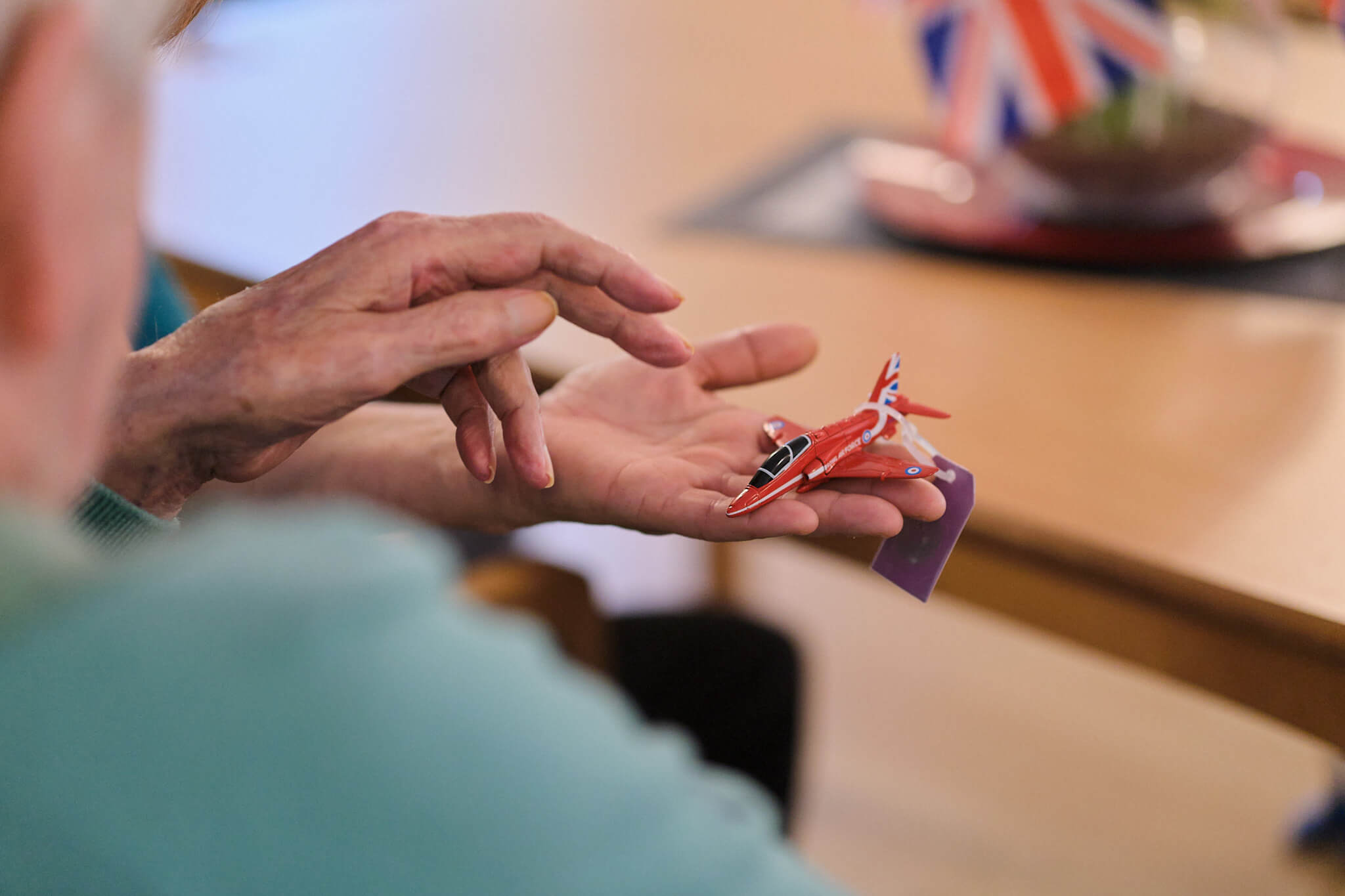 The boxes take the form of a 'Museum in a Box'. It contains an electronic box and a collection of objects for people to handle. The objects are fitted with a special micro-chip which, when placed on the box, play audio clips.
The Royal Mint Museum's reminiscence project has been so positively received that it has continued to expand each year. We have previously offered a Decimalisation Reminiscence Box, a Jubilee Reminiscence Box.
We now offer a collection about the Royal Mint and the history of the coins in your pocket. This box contains interesting information about the history and work of the Mint, but the main purpose is to encourage residents and staff to reminisce about a variety of topics from their own lives, such as holidays, hobbies and jobs.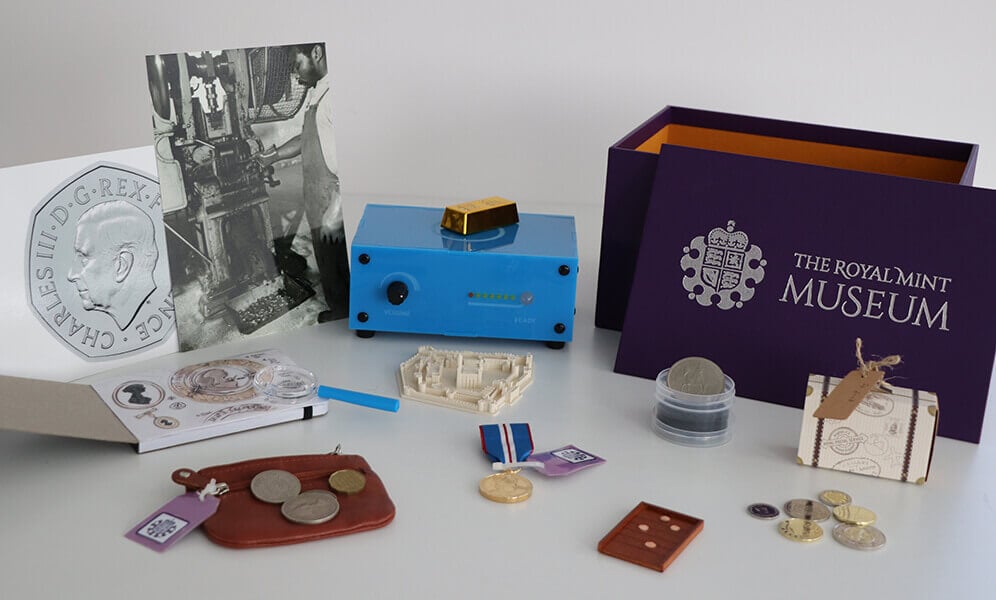 There are ten objects, including a purse of pre-decimal coins, a replica medal, a miniature Shove Ha'penny Board and a sketchbook.
To mark the Coronation of King Charles III on May 6, we have two special objects related to coronations. We hope these objects, including a 1953 Coronation crown, will encourage people to share any memories they may have about Queen Elizabeth II's Coronation, and events they may have attended in celebration of royal milestones.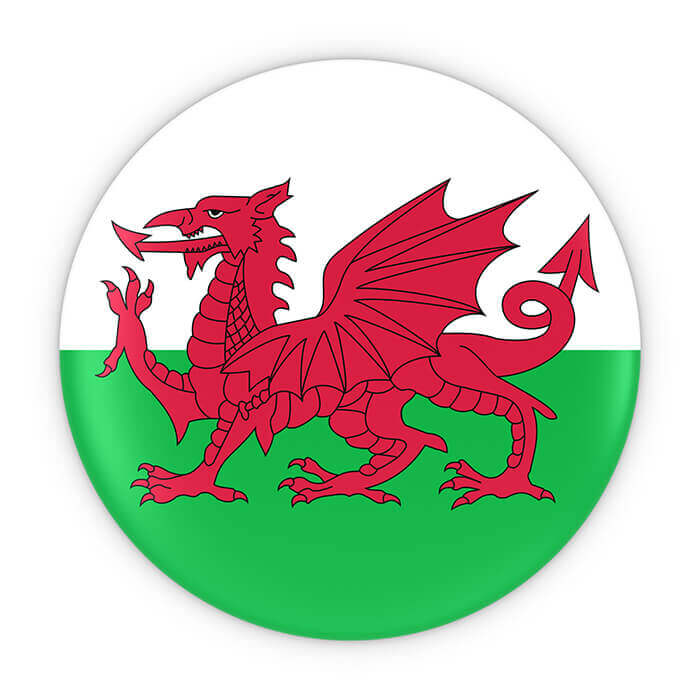 The volume can be adjusted on the audio sections of each box, and we also provide a transcript for the audio in English and Welsh. We are also delighted to offer a Welsh audio version of this reminiscence box.
'The residents really enjoyed listening and learning about each other's lives' - Welland House Care Centre, West Midlands.
'It was very good for evoking happy memories and using cognitive skills' - Haddon Hall Care Home, Derbyshire.
'A resident who isn't always keen to interact was amazed to see these coins. It was lovely to see her smile and remember her past' - Cwmaman Care Centre, Aberdare.
'One lady picked up a sixpence, laughed and said "I haven't held one of these in years"' - College Fields Nursing Home, Barry.
Don't forget we have 25 reminiscence boxes to loan, completely free of charge, to care homes across the United Kingdom. The boxes are quarantined and thoroughly disinfected between each loan. Below you will find links to further resources, as well as all of the information needed for support staff, should they wish to loan a box for free and facilitate a session.
To borrow a box or to find out more get in touch with our team at borrowabox@royalmintmuseum.org.uk