Newsletter: April 2022
We have a winner!
Congratulations to 10-year-old Joshua Boholst from St Cecilia's Catholic Primary School in Surrey, the winner of our short story competition, with his story 'Spyder'. Many people are afraid of spiders but the main character in Joshua's story captured the imagination of our judges. He has had his story illustrated and won a set of coins for himself as well as £5,000 worth of equipment and books for his school library.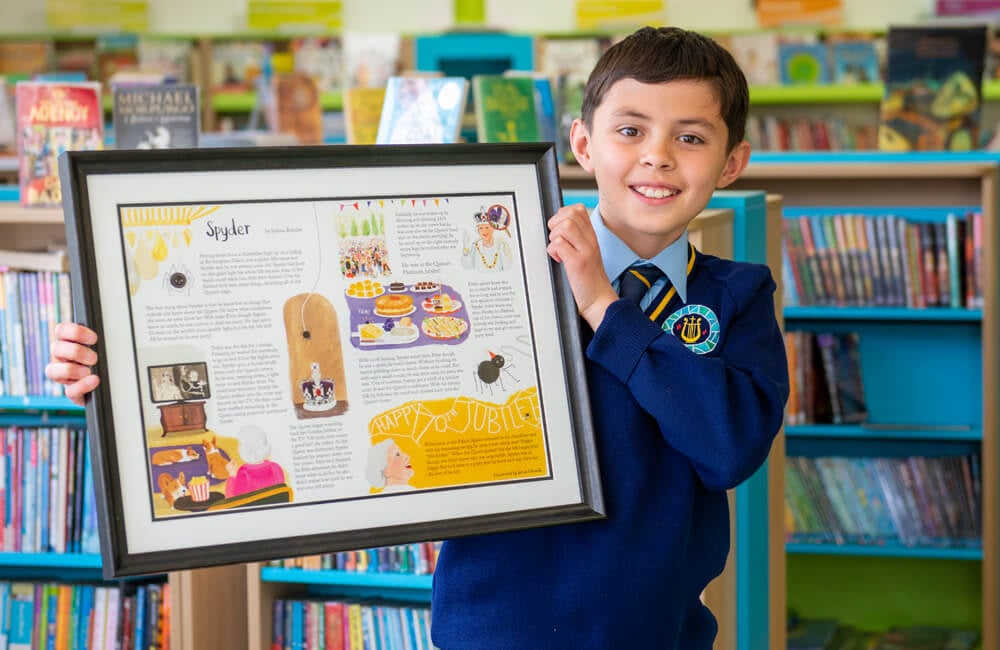 This year over 550 young people aged 9-11 took part in our creative writing competition which celebrated the Queen's 70-year reign. Four runner-up prizes of Platinum Jubilee commemorative coins and a set of books were awarded to Emily from Hamilton College, Motherwell; Yuvraj from Hendon Prep, London; Isobel from Wells Primary, Essex and Harriet Hodges from Baden-Powell & St Peter's Church of England Junior School, Dorset. A number of special commendation prizes of brilliant uncirculated coins were also awarded.
For more information or to register your interest in our competition for the next academic year see our frequently asked questions or email storycompetition@royalmintmuseum.org.uk
Royal Mint Advisory Committee papers
Ahead of the 100th Anniversary of the Royal Mint Advisory Committee, our Collections Manager, Sarah Tyley, has been busy scanning the minutes from its earliest meetings. The first meeting of the Committee was held on the 29 June 1922 and to date the minutes for the first 180 meetings have been scanned.
The papers will soon be available as part of our online library.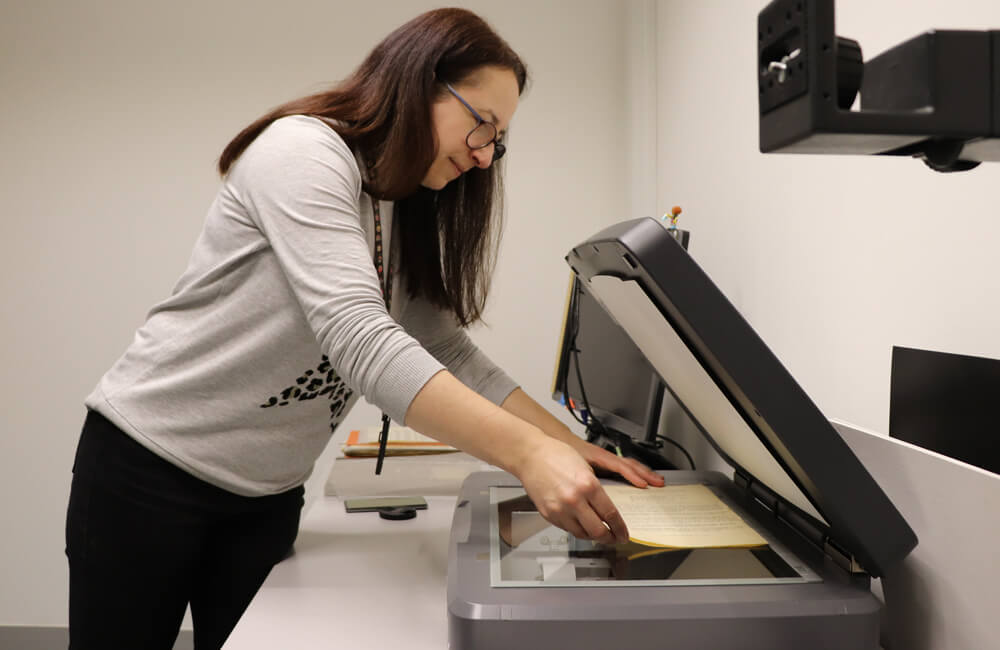 History Hit
On 22 April we were pleased to welcome the historian and TV presenter Dan Snow to the Museum as part of his partnership with The Royal Mint. Dan spent time talking with our Information and Research Manager, Chris Barker, seeing treasures from our coin cabinets up close. He was particularly taken with our collection of objects relating to the Napoleonic era including a Naval General Service Medal with every conceivable bar from the Napoleonic War, the Waterloo Medal and our copy of the Waterloo Medal Roll which has now been fully digitised.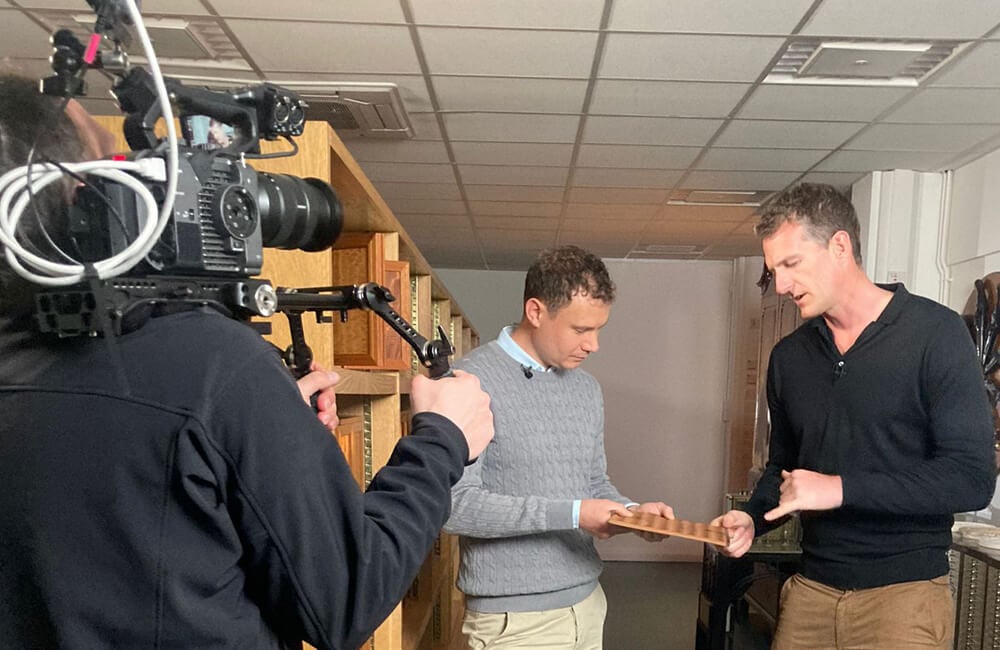 Culture Liverpool Conference
Education Manager, Amy Williams and project Coordinator, Beth James, recently attended the Liverpool Against Racism conference supported by the Liverpool John Moores University. A wonderful keynote speech was given by British historian David Olusoga OBE and an inspirational fireside talk by Dr Joanna Abeyie MBE, newly appointed Head of Diversity and Inclusion for the BBC, amongst other fantastic panel discussions. Contributors from the world of heritage, media, sport, fashion, business, and education passionately shared their thoughts, experiences and advice to aid addressing racial and social inequality, and debate what meaningful change really looks like. You can find out more by searching #LiverpoolAgainstRacism on Twitter.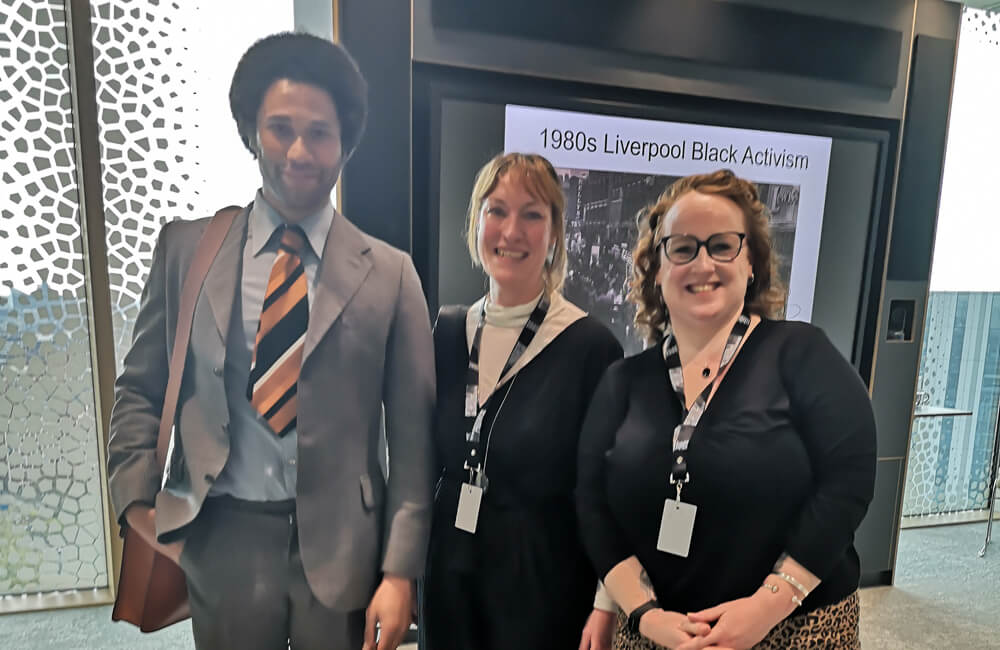 Archives and Art on Social Media
If you have checked out our social media channels this month you will know that we have been celebrating our art and archives. On Twitter and Instagram we have been sharing content as part of ARA Scotlands' #Archive30 campaign and have covered a wide range of topics from advice, sustainability, misconceptions and even fashion. On Facebook we have been taking part in the BBC's Art That Made Us festival, taking a closer look at the first coinage portrait of the young Queen Elizabeth II designed by the sculptor Mary Gillick. You can listen to our Information and Research Manager, Chris Barker, talking to BBC Cymru presenter Nicola Heywood Thomas on this topic at https://www.bbc.co.uk/sounds/play/m00160dk