Sir Joseph Banks Medal
The fine portrait medal illustrated here by William Wyon is of Sir Joseph Banks, the famous naturalist and President of the Royal Society. Having a medal of Banks in the Royal Mint Museum has a special relevance because it was through his generosity that the Museum became the beneficiary in 1818 of a small collection of coins and medals that he had put together. But much more significantly, the association with Banks led to the gift of 2000 coins from the collection of his late sister Sarah Sophia Banks.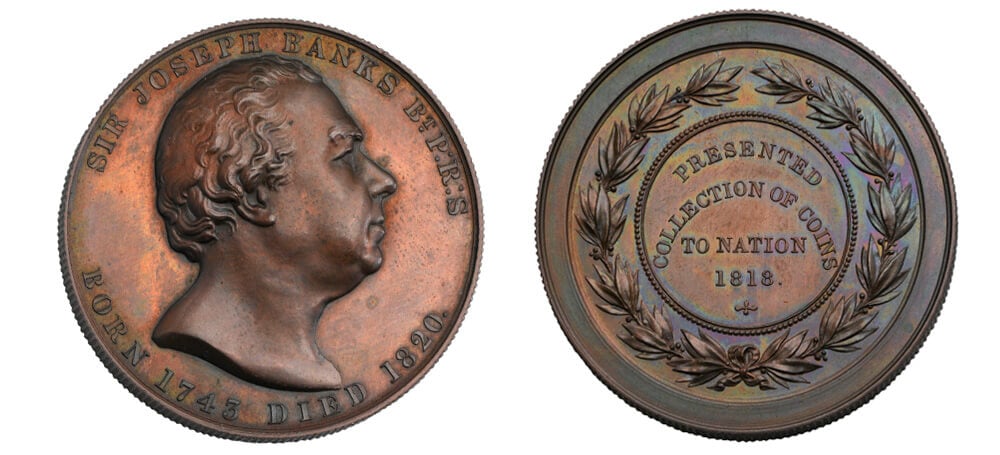 Sarah Sophia's coins were shared between the British Museum and the Royal Mint Museum, in accordance with the wishes of the family. It therefore becomes difficult to determine purely from the medal's reverse inscription, PRESENTED COLLECTION OF COINS TO NATION 1818, which particular act of generosity was being commemorated. Banks was deeply involved in the reform of the coinage and in the relocation of the Royal Mint to new premises on Tower Hill, making him a key figure for the organisation at that time and one justifiably represented in the Royal Mint Museum.