Wax model of Britannia
The designers of coins and medals work in many different ways. Some carve directly into plaster, some model in clay or wax and these days three-dimensional computer design software offers another option. In the eighteenth and nineteenth centuries artists often built up a relief composition by modelling wax on slate, an exquisite example of which is pictured here.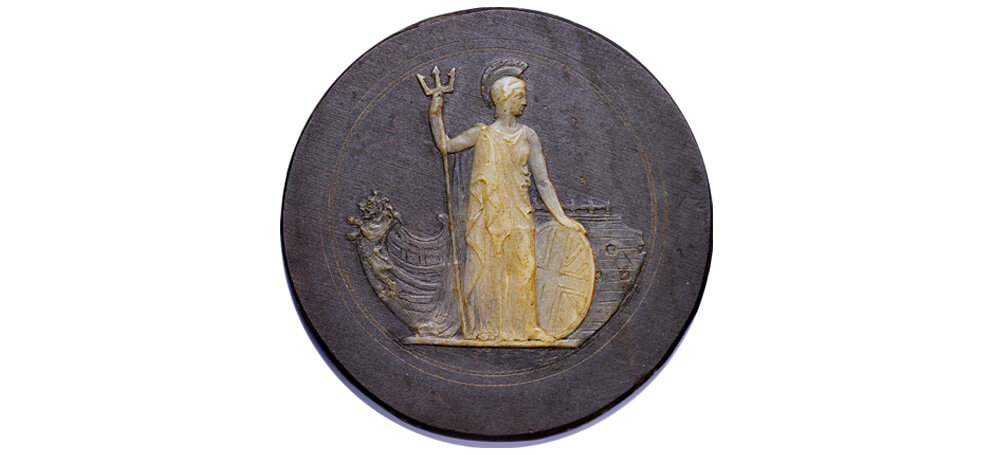 The piece, which measures 55mm, is the work of the famous nineteenth-century engraver William Wyon and depicts the figure of Britannia with shield and trident standing in front of the prow of an ornately decorated ship. The purpose for which it was made has never quite been determined and it seems that the design did not make it through to being developed as a struck medal. Whatever lay behind the commission, however, it demonstrates clearly the manner in which William Wyon worked up medallic designs and also the remarkable level of detail he was able to capture by modelling in wax.