Turning the first sod
This photograph, taken on 7 August 1967, shows the Deputy Master of the Mint, Jack James, behind the wheel of a large earth-moving machine having 'the frightening pleasure' of turning the first sod at the new decimal branch mint at Llantrisant in 'a monster weighing 37 tons'.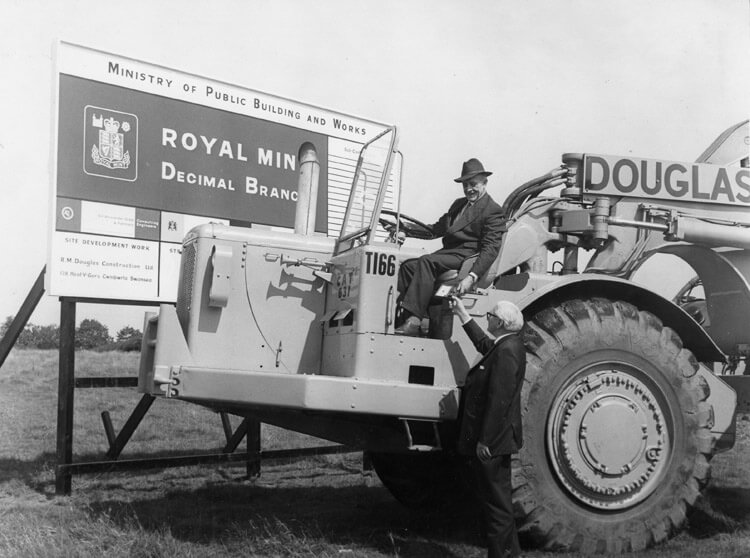 By the end of 1968 the factory, located in Llantrisant, South Wales, was equipped ready to start production of decimal coins, and the facility was opened by the Queen, accompanied by Prince Philip and Prince Charles, on 17 December. It was an important moment in the history of the British coinage and also for the area where the Mint was now located, bringing much-needed employment.