Pop-up cardboard cut-outs
While there was a specific day on which Britain officially went decimal, 15 February 1971, the reality for those who lived through the changeover was a gradual withdrawal of the old pre-decimal coins and introduction of the new decimal money. It was all part of a grand plan to minimise disruption to businesses and to ease the passage of such a huge change for the British people. Five pence and ten pence pieces were accordingly introduced in 1968, with the fifty pence making its first appearance the following year. The same was true when it came to withdrawing some of the fondly remembered pre-decimal coins. The farthing had already ended its active life in 1960 for reasons not directly connected to decimalisation but in the lead up to February 1971 the half-crown and halfpenny were taken out of circulation.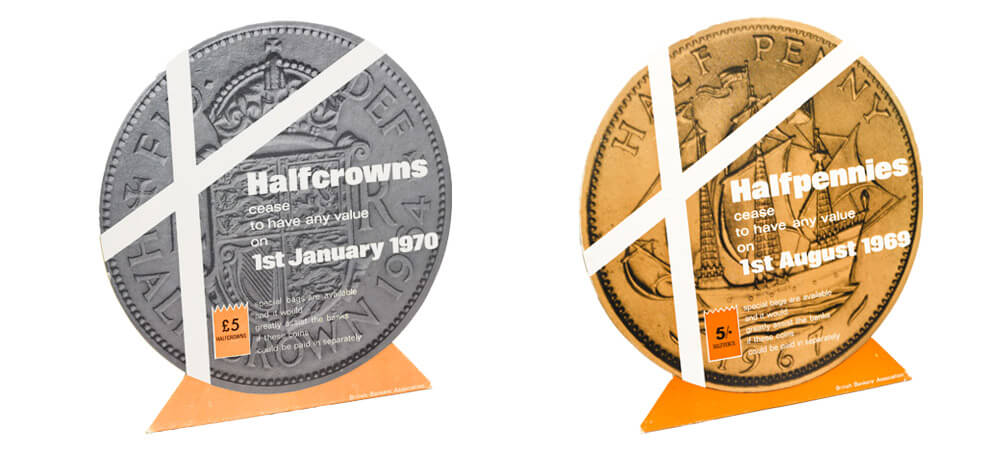 Banks, in particular, were keen to inform their customers of the changeover and so if you had entered a branch towards the end of the 1960s you may well have encountered signs like the ones illustrated here. In an eye-catching manner these pop-up cardboard cut-outs specified precisely when the half-crown and the halfpenny would cease to have any value in everyday exchange and urged the use of special bags so collecting in the coins could be handled in an orderly way.