St George and the dragon punch
Over the centuries a great many artists have found it difficult to resist the temptation of taking on the theme of St George and the Dragon. The British coinage has seen classic depictions of the motif, notably including those of Benedetto Pistrucci and William Wyon. A little less well known, though, is this punch prepared by Cecil Thomas and presented to the Royal Mint Museum.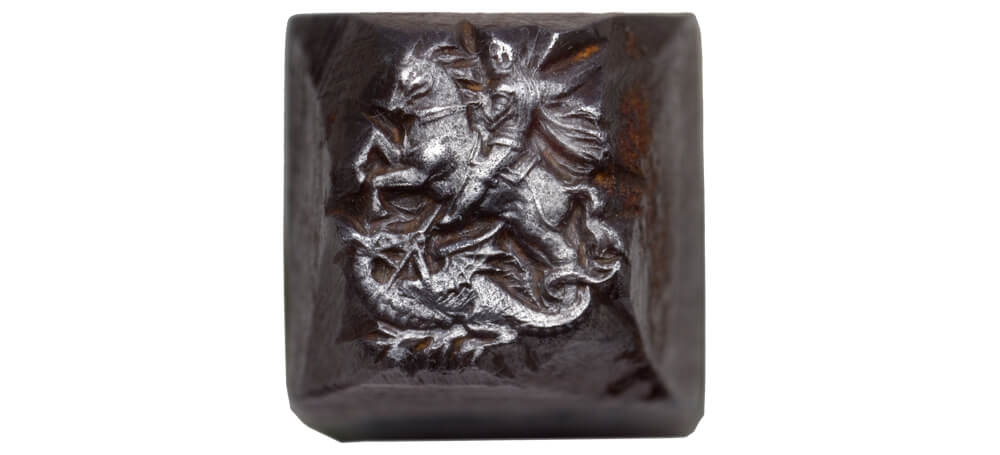 His initials CT will be familiar to collectors, having appeared on the pre-decimal half-crown, florin and sixpence. Although Thomas missed out on the coinage effigy of Elizabeth II in 1953, it was also his portrait of the Queen that was selected for use on certain official medals and on overseas coins. The engraving skill he demonstrated in preparing the St George and the Dragon punch was typical of the abilities he demonstrated throughout his career and made him one of the most respected numismatic artists of his generation.