Royal Arms fifty pence piece
For the original fifty pence of 1969 Christopher Ironside was asked to prepare a version of Britannia and also an arrangement of the Royal Arms, illustrated here, that fitted into the heraldic theme of the other decimal coins.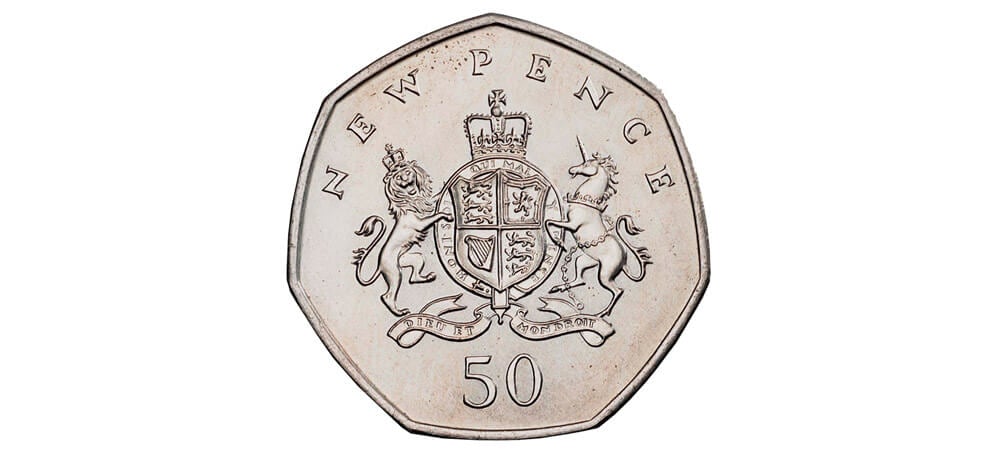 In the end it was not just a sentimental attachment to Britannia that secured her continuing presence on the British coinage but also a feeling that to include her would be a popular choice. Nevertheless, visitors to the Royal Mint Museum often express their admiration for the alternative Royal Arms pattern.