1911 Canadian silver dollar
One of the great rarities of the Canadian coinage is the one dollar of 1911. The master tools were made by the Royal Mint and, prior to their being shipped across to Canada, a trial striking was carried out. A little like the 1933 penny, no record was made of exactly how many were produced but two are definitely known and the coins have over the years generated an extensive literature. The specimen in the Bank of Canada's National Currency Collection, on long-term loan from the Royal Mint Museum since the mid 1970s, was loaned as a gesture of good will. What has been less clear, until now, is the provenance of the other specimen of the coin in private hands.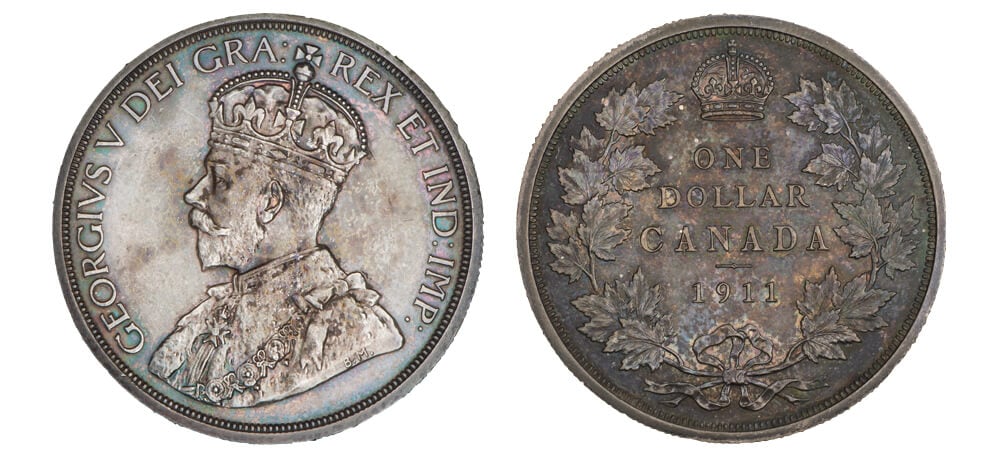 By good fortune, however, within the last 18 months a copy of William Hocking's catalogue of the Museum collection, annotated by Hocking himself, was acquired for the Museum and it reveals that before 1914 two specimens of the 1911 dollar came into the Museum. One is now in the Bank of Canada and the route by which the other specimen seems to have eventually found its way onto the market would appear to be by having been de-accessioned direct from the Royal Mint Museum. Precisely when and why this was done remains unclear but any thought of the involvement of the Deputy Master William Ellison-Macartney, who left the Royal Mint in February 1913, as has been mentioned, is extremely unlikely.