1841 Uniface two-pound coin
This rather unusual piece in the Mint collection has so far eluded attempts at a full and proper identification. It is a uniface two-pound coin dated 1841 in 22ct gold with a typically Victorian design featuring a trident and two dolphins. It has come down to us, however, with no authoritative view as to the artist who executed the design, nor indeed of why the piece was struck in the first place.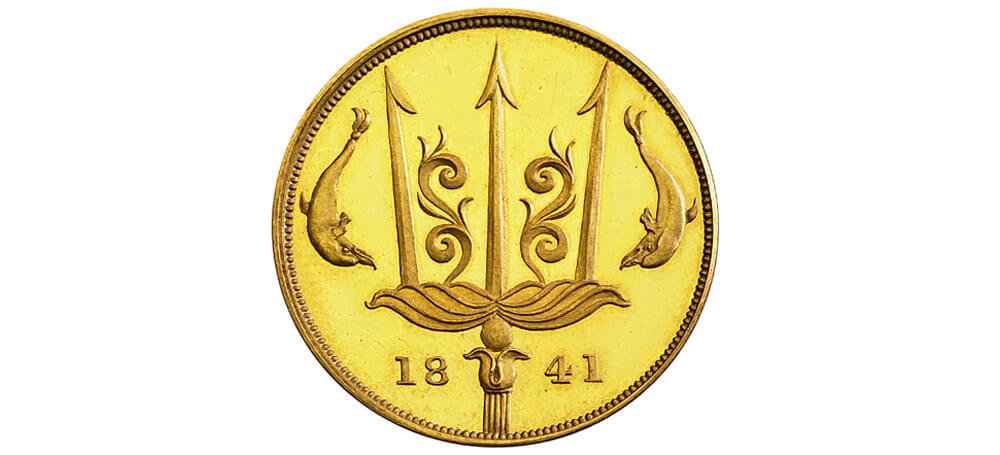 There is some suggestion that it might have been made in connection with proof sets prepared during the early years of Victoria's reign but there is no conclusive record. It resembles very closely the reverse of a medal of George IV by Benedetto Pistrucci bearing the date 1824. But by 1841 Pistrucci's involvement with the engraving of dies for the coinage had ceased, and it is difficult to believe that he would have allowed his design to be used by another engraver. This delightful and, as far we can gather, very rare coin must therefore remain for the time being something of a mystery.