David Wynne fifty pence artwork
When the sculptor David Wynne was preparing designs for the fifty pence of 1973 commemorating Britain's entry into the European Economic Community one of the early options was a ring of ten hands rather than the nine that subsequently appeared as the approved design. The Mint Museum has original artwork relating to some of the initial ideas and the drawing reproduced here shows an alternative inscription together with the larger number of hands.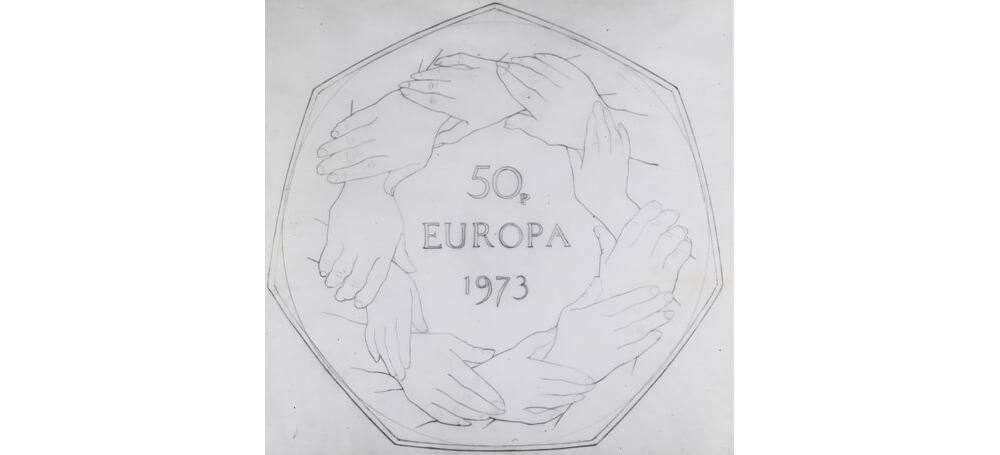 In the time between the idea of the coin being proposed and its eventual issue, the expected number of members was reduced from ten to nine by the withdrawal of Norway and Mr Wynne therefore had to amend his design accordingly. He had used as models hands to which he could readily refer: his own, those of his wife and one of his sons, those of a craftsman who assisted in his studio and those of a girl who helped look after his children. One of the girl's hands was omitted and, being more delicate than the others, the one that remains is conspicuous. But in answer to the question that was often asked of the Mint since the coin's issue, the girl's hand does not represent any particular member of the Community.