Threepence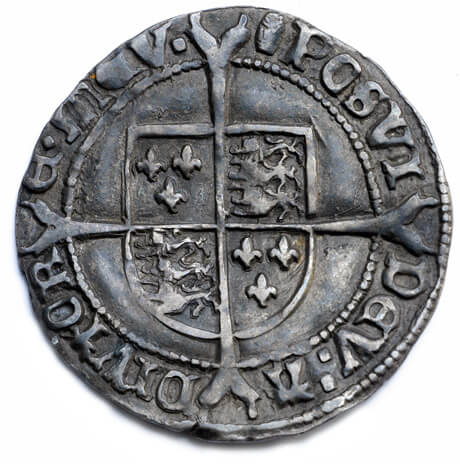 Edward VI threepence
Like the sixpence, the threepenny piece first appeared as a silver coin in 1551. But in competition with the half-groat or twopenny piece, which had already been in circulation for 200 years, it led a precarious existence and was unable to establish itself firmly. Struck during the reign of Elizabeth I and then again during the Civil War, minting was resumed following the Restoration of the Monarchy in 1660. By the early part of the 18th century the coin only really survived as a part of the small annual issues of Maundy Money.
Its role changed in 1845, when it began to be issued in large numbers for general circulation. This further attempt to popularise the coin proved successful, no doubt in part because of the large and inconvenient size of the copper coinage.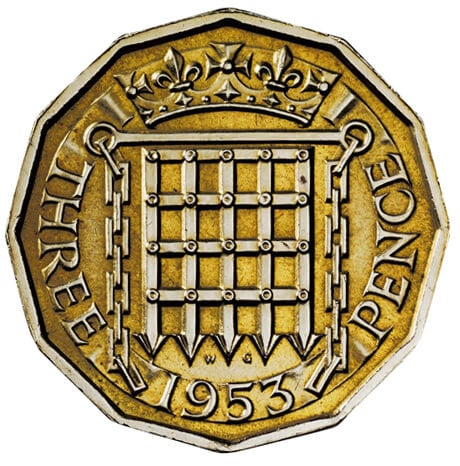 Elizabeth II threepence, 1953
During the 20th century changing habits and customs again rendered the threepenny piece unpopular, and to meet criticism of its small size a 12-sided nickel-brass piece of the same denomination but weighing almost five times as much as its silver counterpart was introduced in 1937. Its dumpiness and unusual shape aroused mixed feelings but in 1941 it had almost completely superseded its silver rival and was even being acclaimed by bus conductors and others as the easiest coin to recognise during the blackouts of the Second World War.
Twelve-sided threepenny pieces were demonetised at the end of the decimal transitional period in 1971.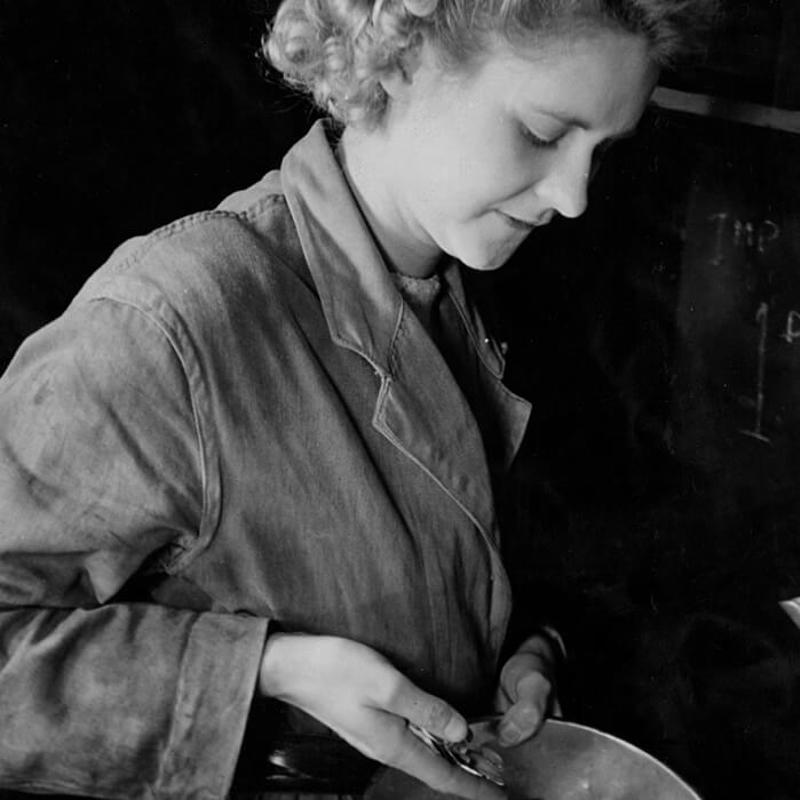 How did women begin working in coin production and how has their role in the Mint changed over time?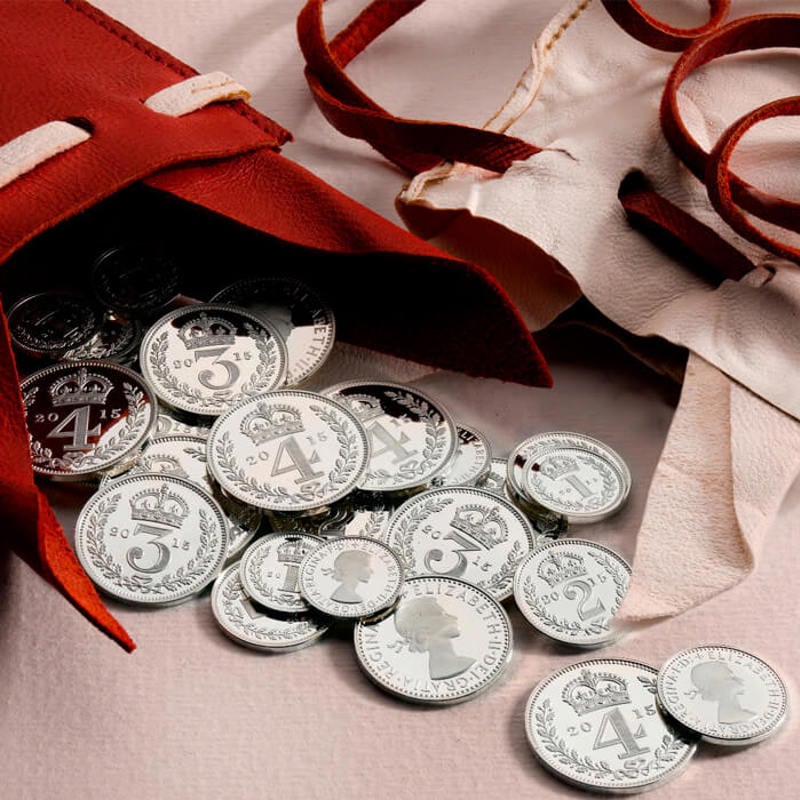 Specially-struck Maundy Money started in 1662 in the reign of Charles II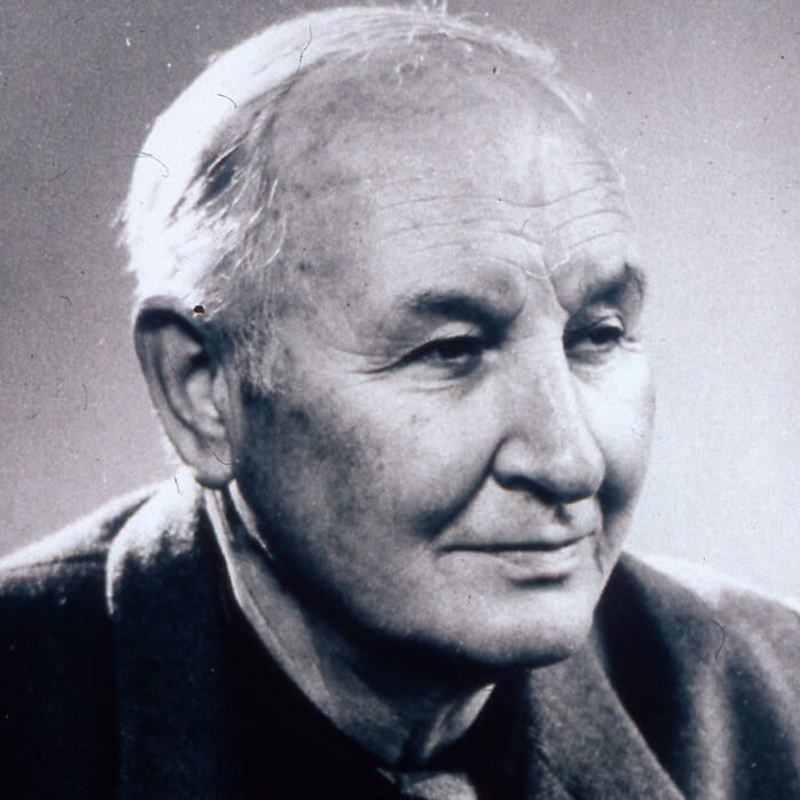 Paget ranks as one of the greatest of the Royal Mint's artists during the first half of the 20th century.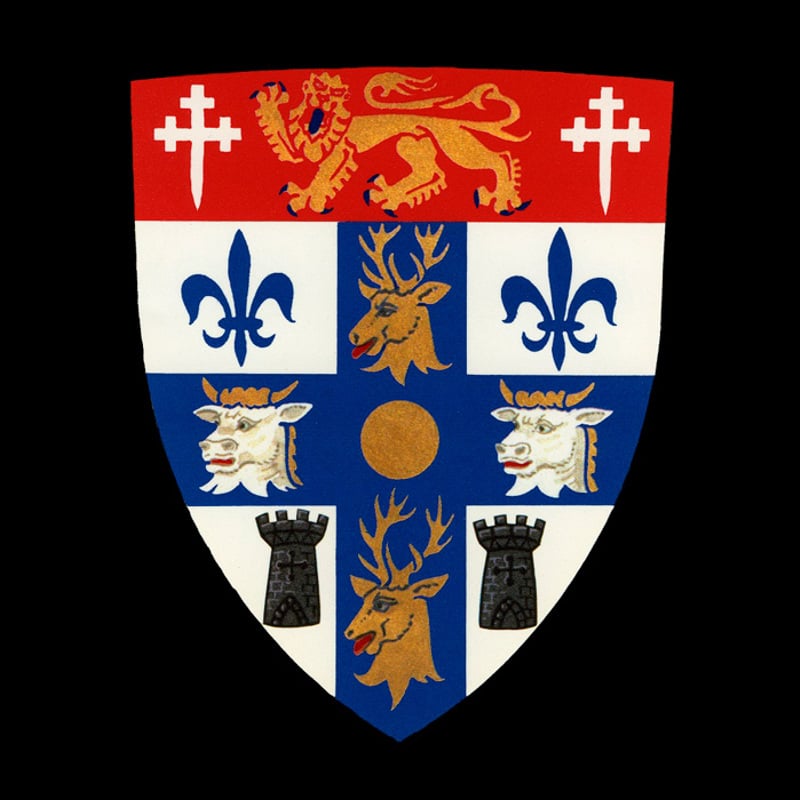 In 1978 a previously unnoticed draft Grant of Arms to the Royal Mint was discovered.