Halfpenny and farthing
Although the silver penny had been part of the currency since the middle of the seventh century, halfpennies and farthings did not become a regular feature until the 13th century. Until then, for the purpose of change, pennies were cut into halves and quarters, so that a halfpenny was literally half a penny and a farthing a quarter or 'fourthing'.
As with the penny, round halfpennies and farthings in silver became in due course too small to be of practical use. The silver farthing ceased to be coined under Edward VI and the silver halfpenny 100 years later during the period of the Commonwealth.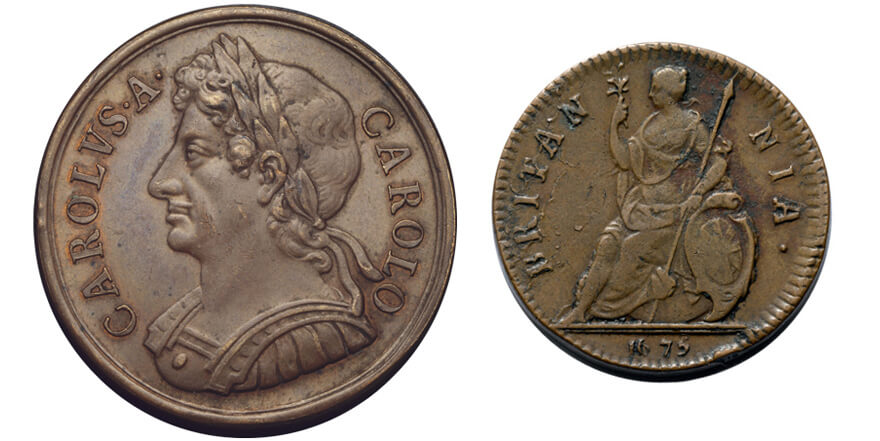 The resulting scarcity of small change prompted the striking of royal farthing tokens in copper from 1613, and in 1672 issues began of the first official copper halfpenny and farthing coins. These were handsome coins bearing on their reverse the seated figure of Britannia, who was to remain a feature of the coins until 1937, when a wren was adopted for the farthing and a sailing ship for the halfpenny.
The farthing gained importance during the Second World War, but never circulated as freely as the halfpenny; minting ceased in 1956 and farthings were demonetised at the end of 1960. The halfpenny survived until decimalisation, ceasing to be legal tender from 31 July 1969.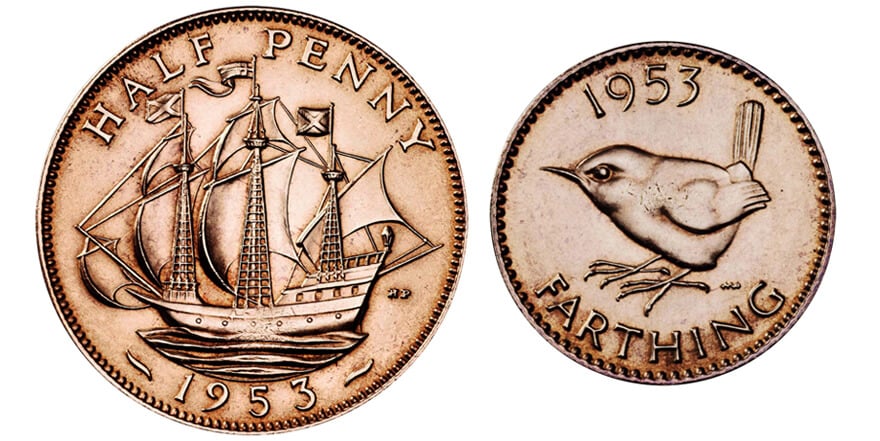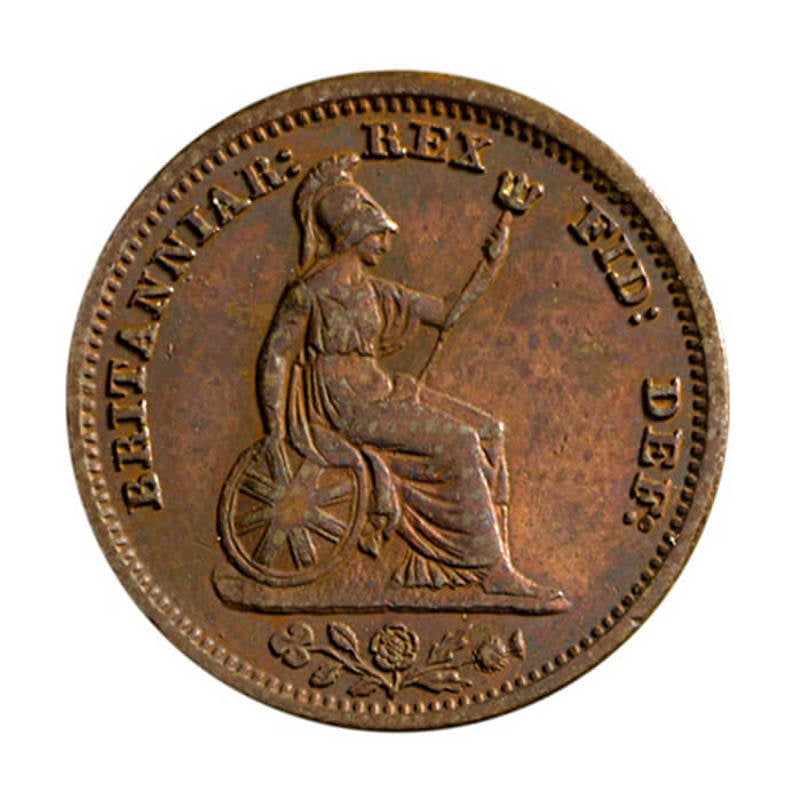 Fractional farthings were struck in the 19th century but did not remain in circulation for long.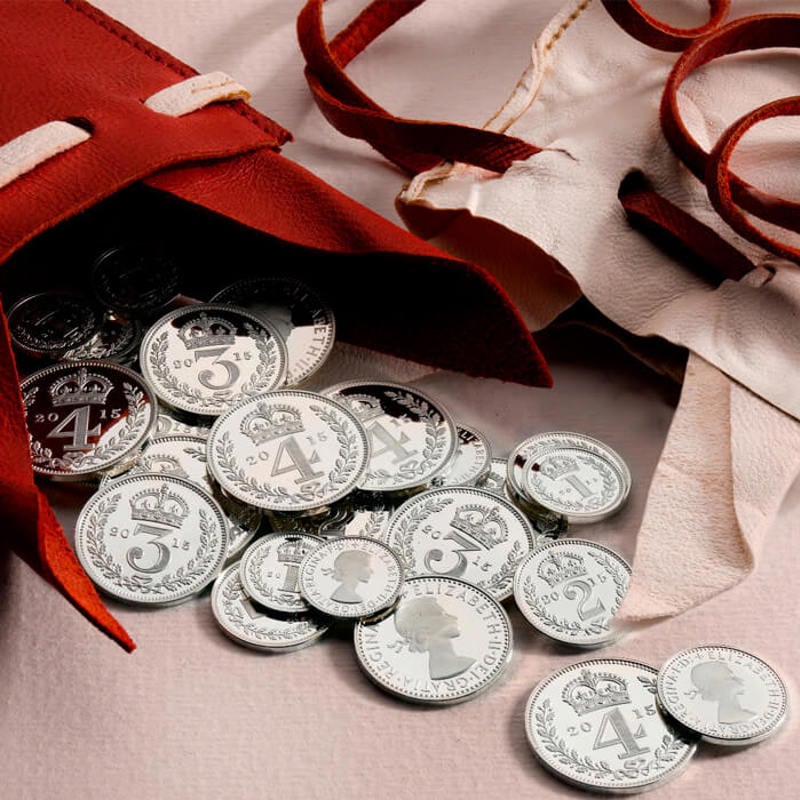 Specially-struck Maundy Money started in 1662 in the reign of Charles II
The Museum collection contains over 80,000 coins which span from ancient times to the modern day.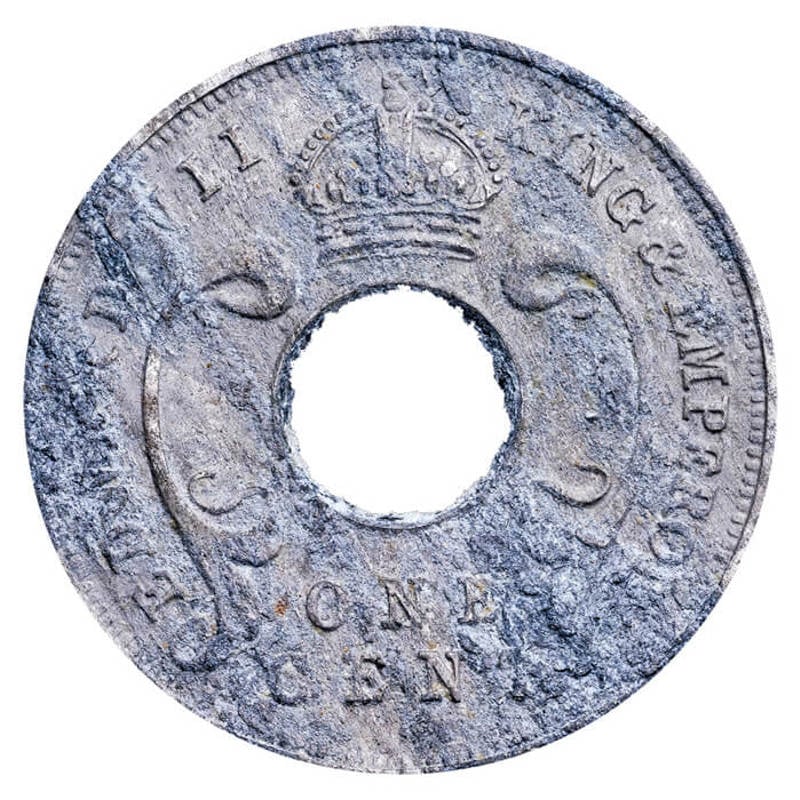 It is important not to overlook even small coins in poor condition as they can also tell a fascinating story.