Fractional farthings
Half-farthings
Copper half-farthings were minted from 1828 to 1856. At first they were intended for use in Ceylon but in 1842 they were declared legal tender in the United Kingdom. A first issue was made in 1844, but the coins were a nine days' wonder and never became popular in this country. They were demonetised with effect from 1 January 1870.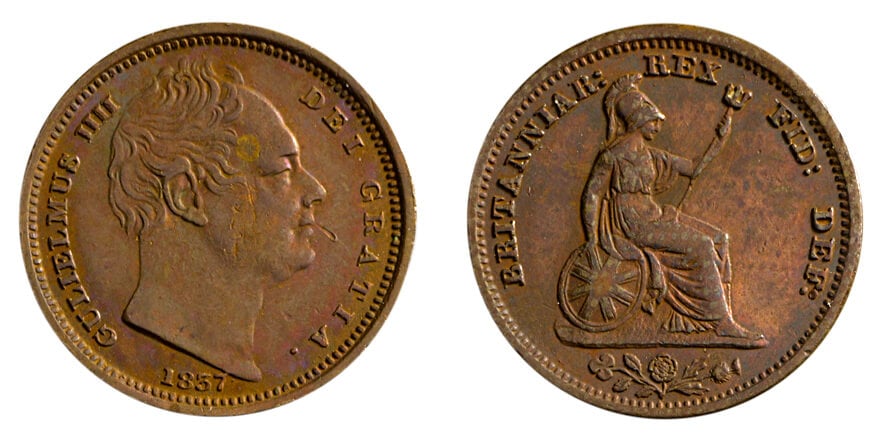 Half-farthing, 1837
Third-farthings
Although part of the British imperial coinage, third-farthings were never legal tender in the United Kingdom. They were made for use in Malta, where they corresponded in value with the old Maltese grano issued before Malta became a British possession. From 1827 to 1844 they were struck in copper with the seated figure of Britannia on the reverse and from 1866 to 1913 in bronze with their value within a wreath.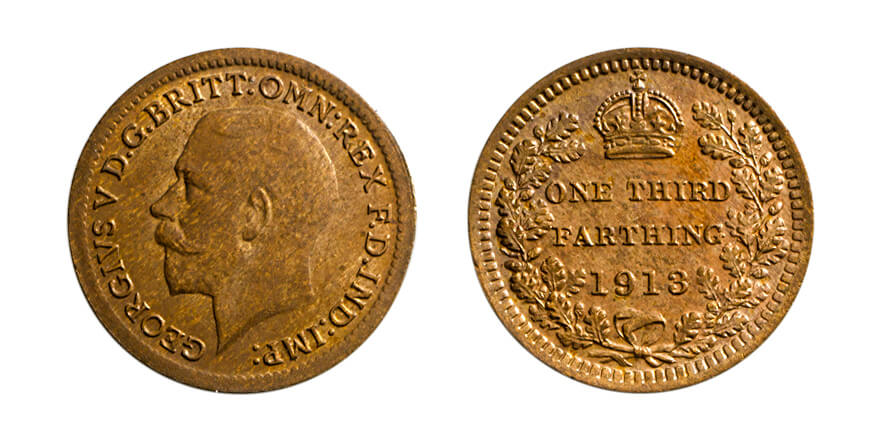 George V third-farthing, 1913
Quarter-farthing
Like the third-farthing, quarter-farthings were never legal tender in the United Kingdom, being struck between 1839 and 1853 only for use in Ceylon. They were made of copper and they show on the obverse the uncrowned portrait of Queen Victoria and on the reverse the value surmounted by a crown.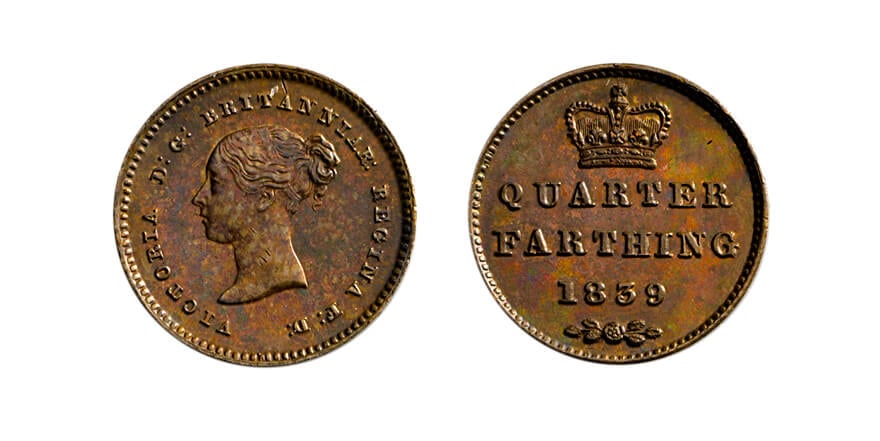 Victoria quarter-farthing, 1839
The Museum collection contains over 80,000 coins which span from ancient times to the modern day.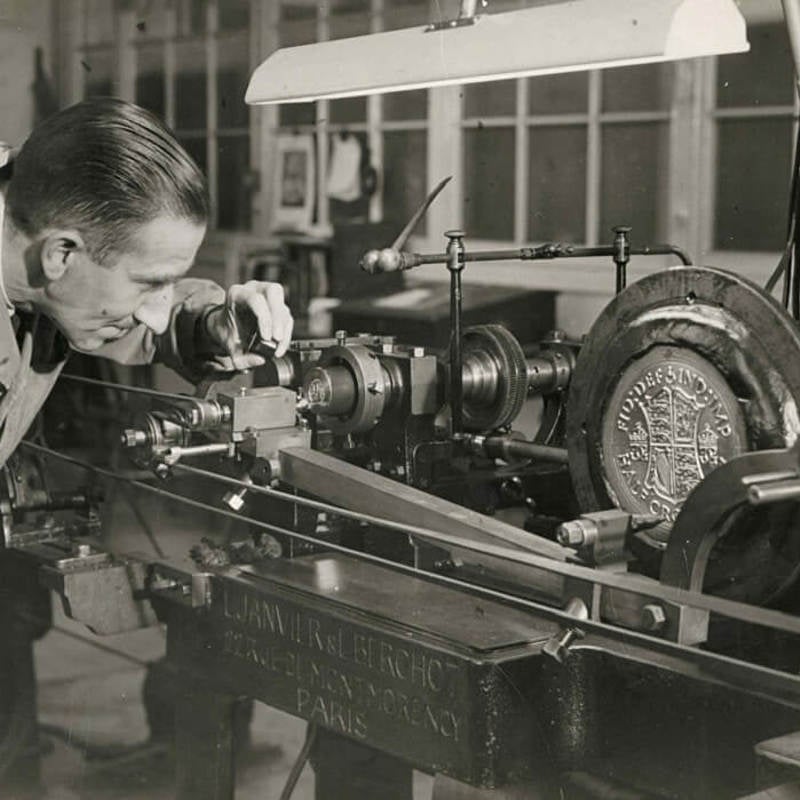 The objects in the Museum each represent a stage in the process of transforming a concept into a coin.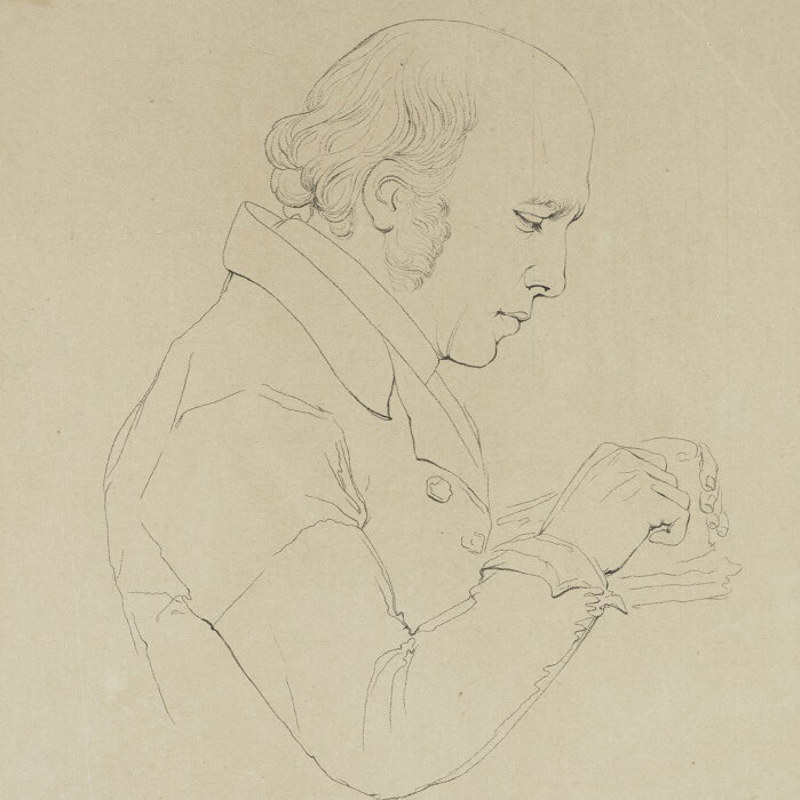 Wyon's enduring reputation rests largely on his coin and medal portraits of Queen Victoria.