Great Seal of the Realm
While new coins and medals are designed and issued fairly regularly, the need for a new Great Seal of the Realm occurs much less frequently but in 2000 just such a need arose. One of the first considerations was whether or not to continue the 1000-year tradition of depicting the monarch enthroned on one side and on horseback on the other. Since the Queen no longer attends important State ceremonies, such as Trooping the Colour, on horseback, the feeling was that a different solution should be sought and it was decided to use the Royal Arms instead of an equestrian portrait.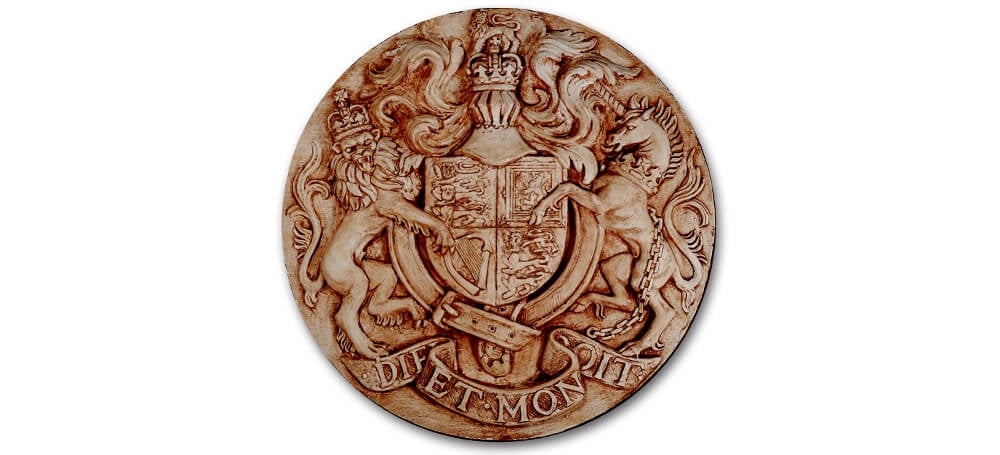 The artist chosen was James Butler, a Royal Academician and one of the foremost sculptors of his generation who has built a reputation for creating major figurative pieces. The plaster model illustrated of the Royal Arms reverse of the seal shows his free and vigorous style of sculpting and, at close to a metre in diameter, to reduce it down to the 16cm of the actual seal presented some interesting technical challenges.