Miscellaneous
Because of the Museum's interest in the Royal Mint as an institution there are a rich variety of objects related in some way to the long history of the Royal Mint.
Browse highlights of the miscellaneous section below.
As well as containing a great many rarities, particularly from the modern period, the Royal Mint Museum collection also reflects an understandable interest in items that relate directly to the Royal Mint as an institution and to the people who have worked there. This ivory coach pass, associated with a respected former Master of the Royal Mint, William Wellesley Pole, is one such item.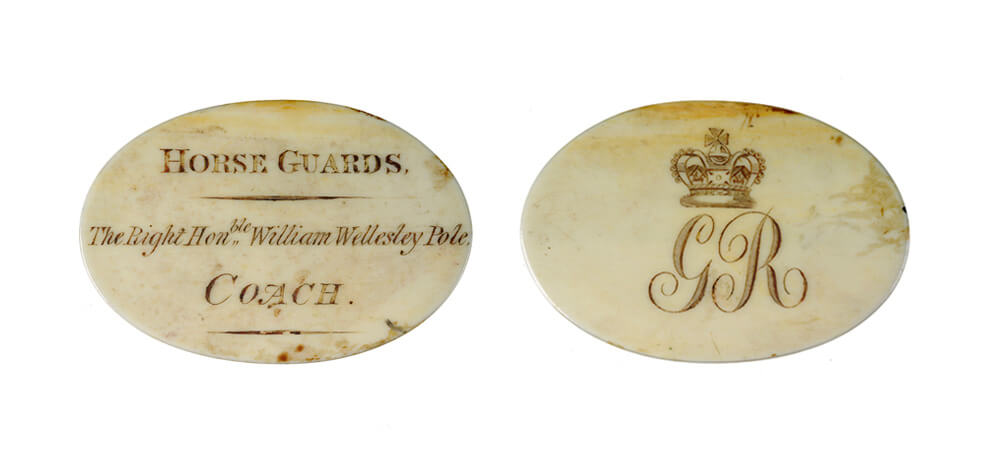 Pole served as Master from 1814 to 1823, a period of office during which he fostered the maverick talent of Benedetto Pistrucci and successfully organised a major recoinage. Many of the pieces in the collection that relate to former Royal Mint officials are portrait medals or plaques and it is therefore refreshing that the collection should have an entirely different type of Royal Mint related item in the form of a beautifully preserved ivory pass.
The massive impact of the First World War was felt throughout all aspects of life in Britain and the coinage was not spared. A circulating gold coinage, which had been sustained from the mid-14th century, was first of all threatened and then finally given up, and the satisfying jingle of sovereigns gave way to the rustle of Treasury notes.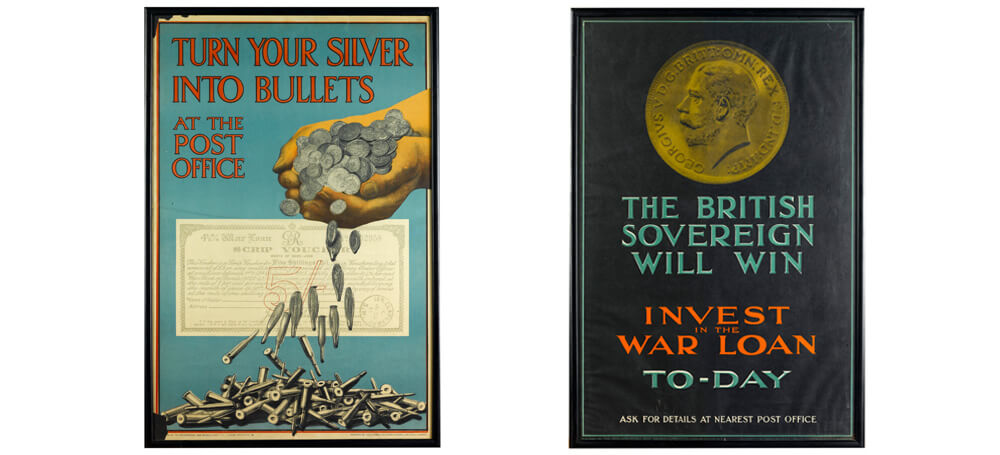 As the war effort progressed, people were encouraged to invest in government loans at the Post Office and colourful posters, such as these two from the Royal Mint Museum, were devised to inspire generosity. On one we see silver coins literally turning into bullets, while on the other the obverse of a George V sovereign is shown, an image that was soon to become part of the historical record rather than a feature of the everyday economy. The posters make emotive use of the coinage, linking the familiar with the extraordinary turn of events.
Humphrey Paget was responsible for a number of outstanding coinage designs in the mid-20th century, including the ship halfpenny and the coinage portrait of George VI. What may be less well known is that he taught life modelling at the Central School in London and indeed this other aspect of his work would not even be immediately apparent to those familiar with the correspondence between him and the Royal Mint.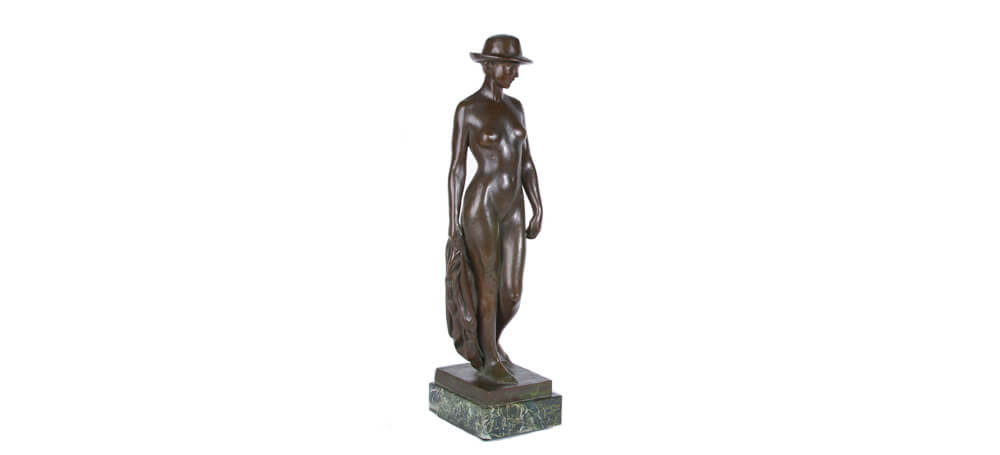 Some time after his death a member of his family contacted the Royal Mint and very generously donated Paget's OBE and three sculptures by the artist. The bronze sculpture shown here, The Sunbather, is signed by Paget and formed part of that very welcome gift to the Royal Mint Museum. Especially for someone so prolific as a designer of coins and medals, it is instructive to be reminded of the breadth of his work.