2021 winners
As part of our celebration of the Queen's Platinum Jubilee, the Royal Mint Museum hosted a short-story competition open to all year five and year six primary school pupils in the United Kingdom.
Pupils were asked to write a short-story of no more than 500 words inspired by the Queen's long reign and jubilee celebrations.
The winner, runners up and highly commended stories were selected by a panel of guest judges and the winning entry was illustrated by guest artist Sarah Edmonds. You can find all their magnificent tales below.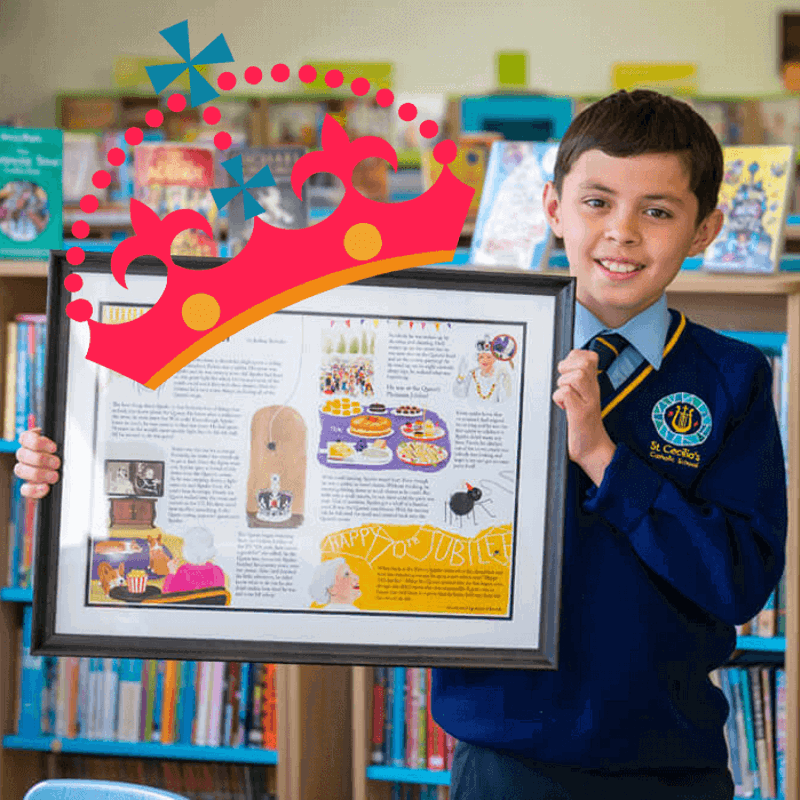 A secret and surprising guest attends the Queen's Platinum Jubilee celebrations.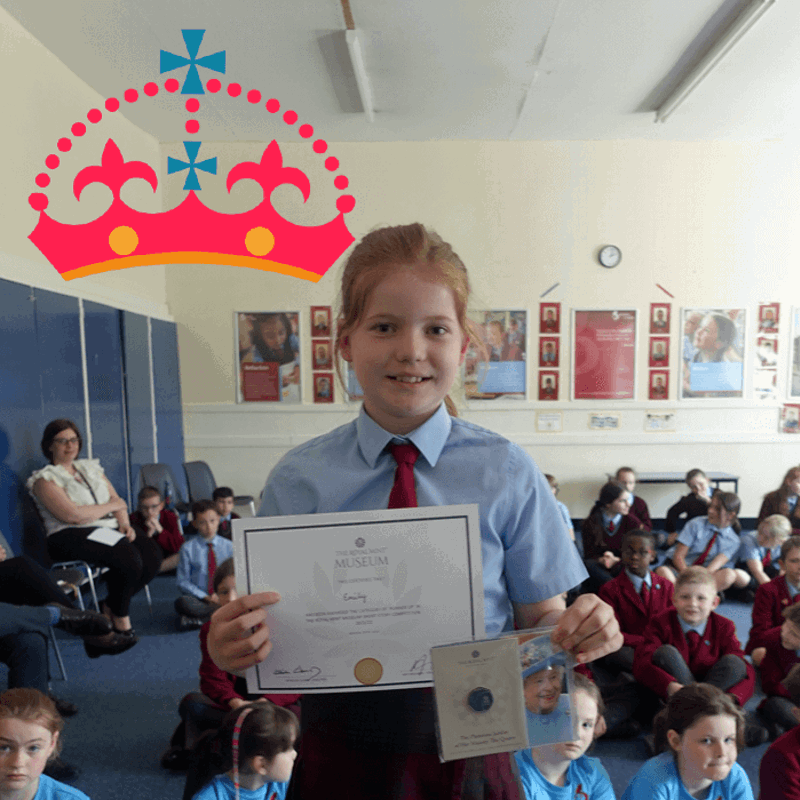 In its case at the Tower of London the St Edward's crown remembers the coronation.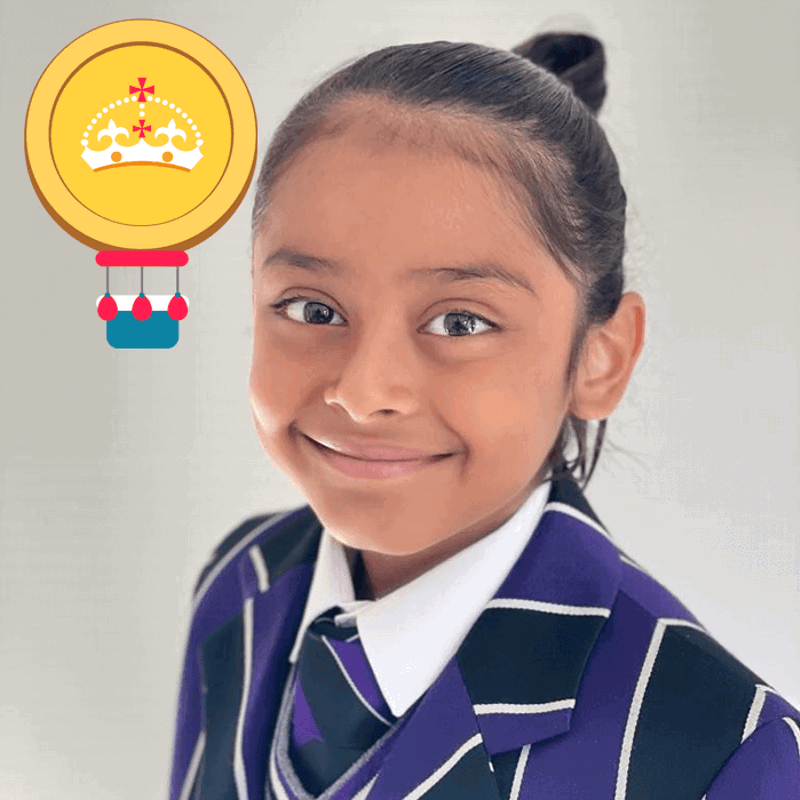 On her Platinum Jubilee the Queen receives a mysterious letter.
Before the Queen's Jubilee her corgis must use their magical powers to defeat a villain and save the day.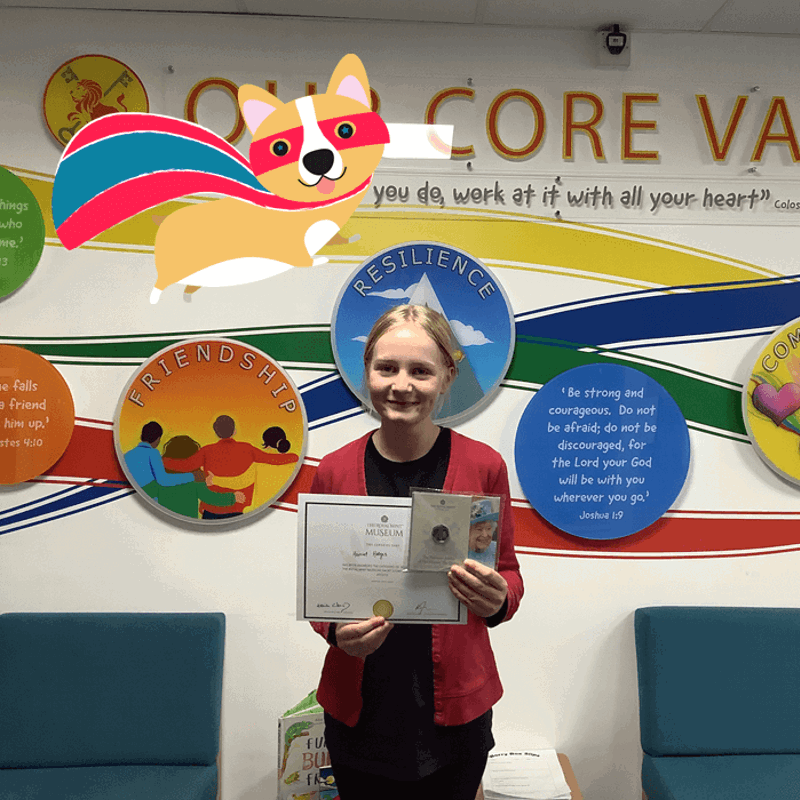 The Queen's favourite corgi goes missing. Will she make it back home in time for the Jubilee?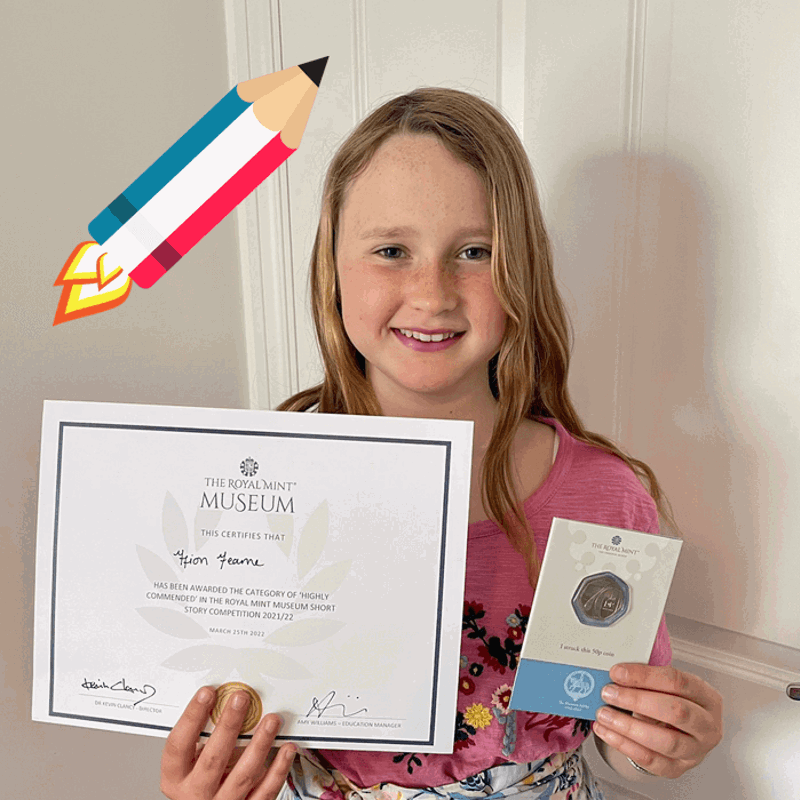 Zara's grandmother remembers the day of the Queen's coronation in 1953.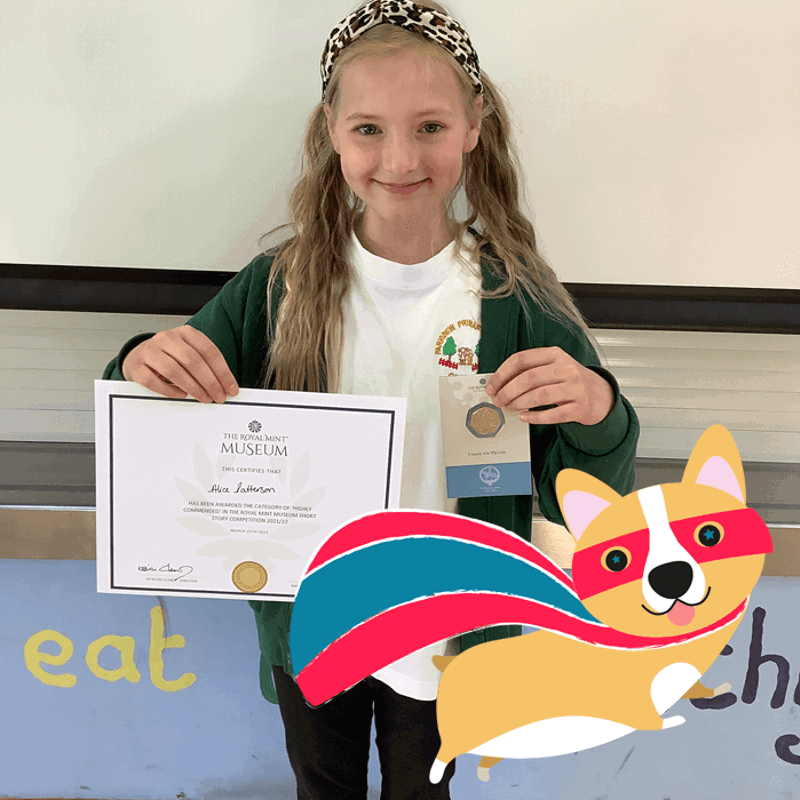 When the Queen's corgis find out about the Jubilee they have an idea for the perfect present.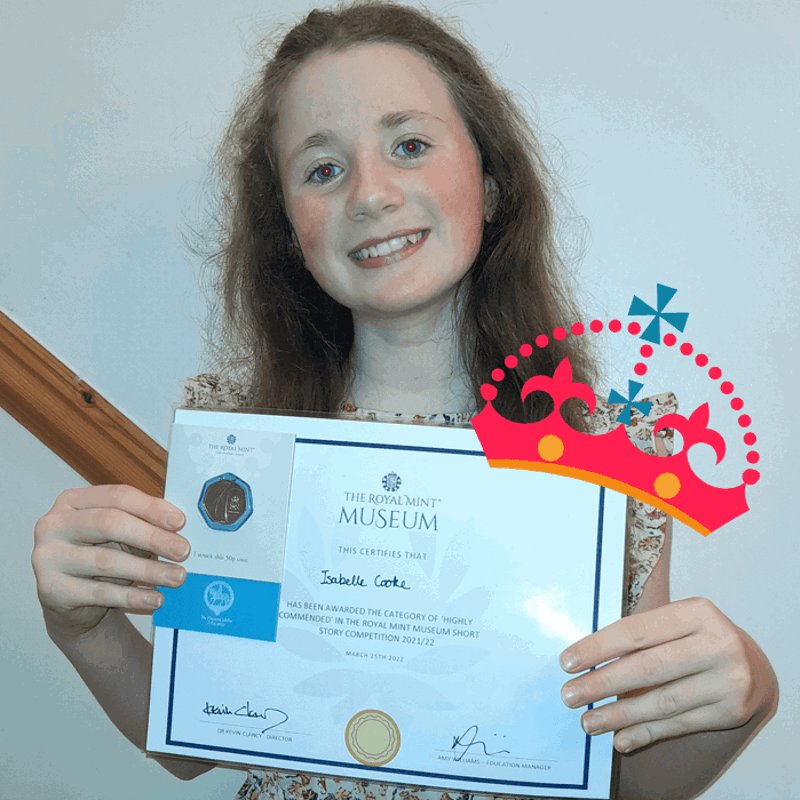 A ghostly presence walks through the crowd at the Platinum Jubilee celebrations.
Windsor the pigeon follows his dreams.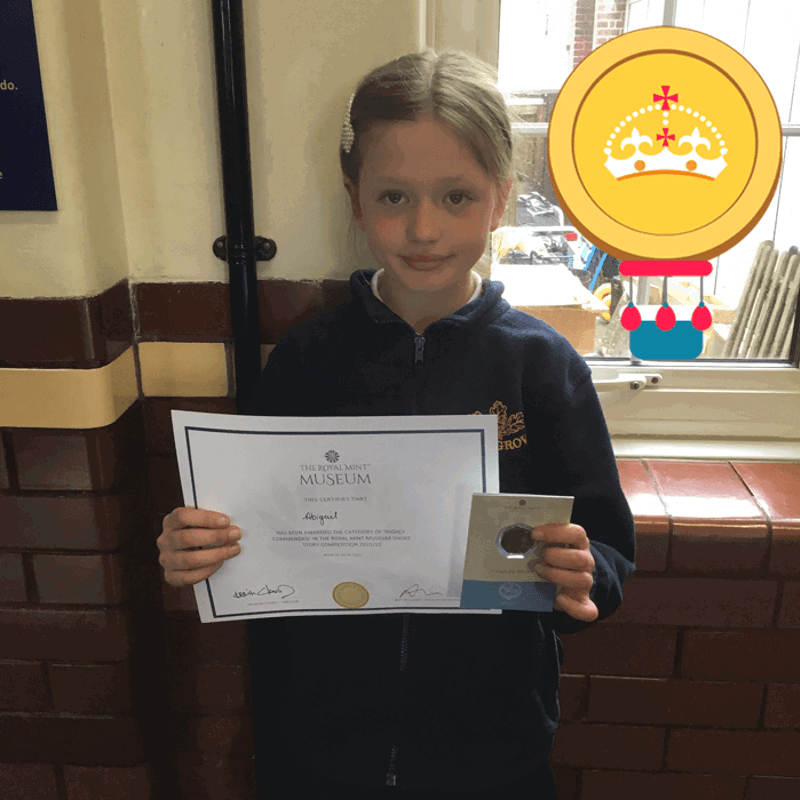 When a precious gold collar is stolen, the Queen must do everything in her power to get it back!