Defence Medal trial design
The unusual uniface piece illustrated here is a trial design by Humphrey Paget for the Second World War Defence Medal. A symbolic shield protects Big Ben from flames and bombs, and the time is set at 9 o'clock, the hour when people listened to the radio for news of the war.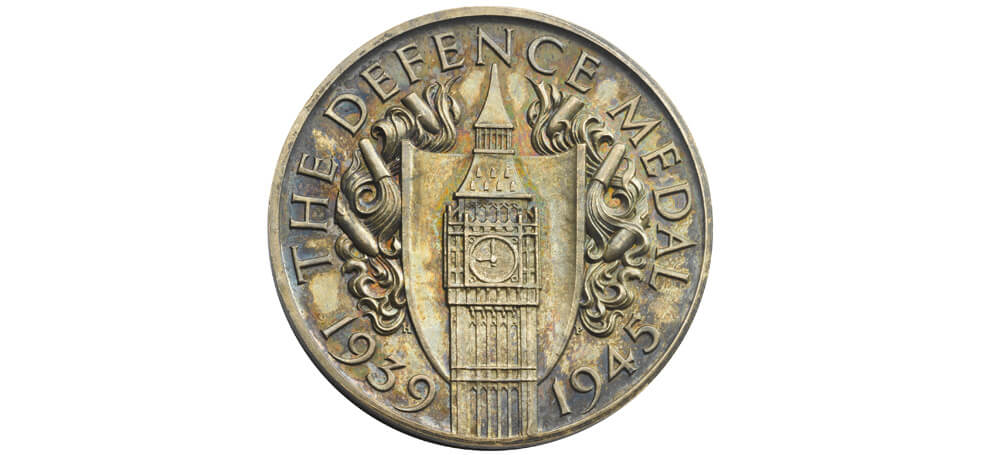 Feeling that it contained some of his best work, Paget himself was particularly pleased with the design but he was in competition with other artists, among them Percy Metcalfe and Harold Wilson Parker, and in the event he lost out to a conventional heraldic design by Wilson Parker. This uniface trial of Paget's design has only recently been purchased by the Royal Mint Museum and, given the importance of the Defence Medal, as well as the Museum's long-standing interest in the work of Paget, it was a particularly worthwhile addition to the collection.