1933 New Zealand pattern shilling
One of a number of rarities relating to the New Zealand coinage in the Royal Mint collection is this charming pattern shilling of 1933. The currency of New Zealand was in the midst of major change in the early 1930s, which involved the introduction of an entirely new coinage. Designs were required and accomplished numismatic artists George Kruger Gray and Percy Metcalfe were asked to submit drawings.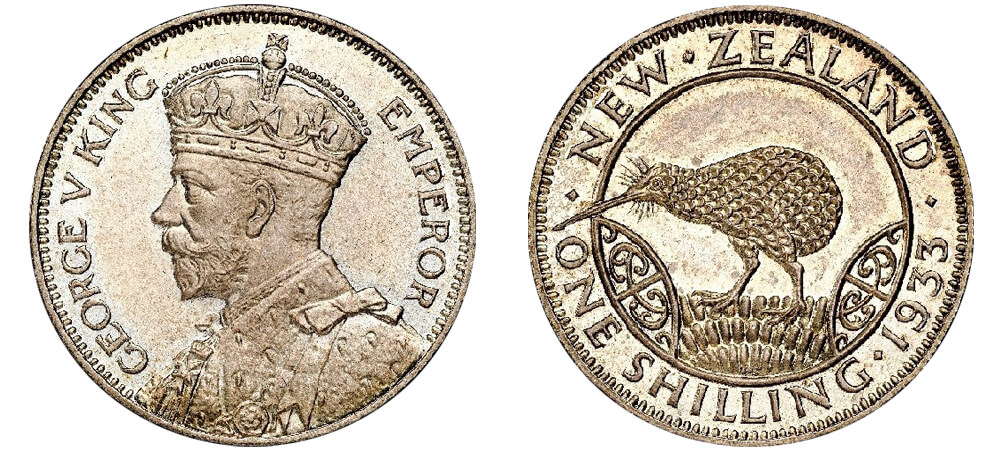 Inspired by Māori carvings and other symbols strongly associated with New Zealand and Polynesian culture, Kruger Gray's sketches were thought the more promising. His design for the shilling depicting the famous Kiwi in a highly stylised form was judged the most suitable option and preparations were made for striking. Further discussion with the New Zealand government revealed some concerns, though. A more naturalistic version of the design was preferred, and one was prepared for use on the florin instead of the shilling. Multiple specimens of this original design by Kruger Gray survive in the Royal Mint Museum collection, forming an interesting part of the story of how this coinage took shape.