Bawden decimal artwork
Edward Bawden was one of the most original artists of the 20th century. A watercolourist, illustrator and designer, his career spanned over 60 years, during which he produced advertising material for Shell, ceramics for the Orient Line and a prolific output and range of other work that sets him apart as a hugely influential artist. His work on an official level included being employed as a war artist during the Second World War and he also briefly tried his hand at being a coin designer.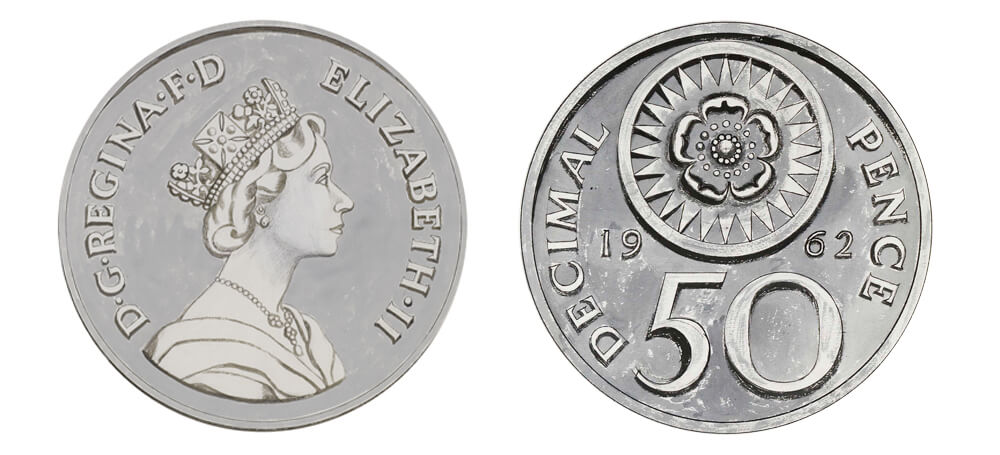 The preparations to decimalise Britain's currency began in the early 1960s, much earlier than people often appreciate, and Bawden was one of a number of artists who were approached to submit designs for the new coinage. The Royal Mint Museum collection contains a beautifully drawn series of designs that Bawden prepared for decimalisation, including a portrait of the Queen and designs for what was originally envisaged as a round 50p piece. A career as a coin designer never materialised but it is interesting, nonetheless, to see a completely different dimension to the work of such a well-known figure in British art.