Competition brief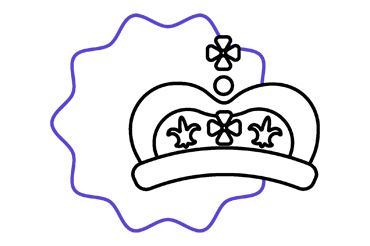 Royal Jubilees are an occasion to celebrate the life and reign of a monarch, and are significant events and celebrated around the world.
In 2022 Her Majesty The Queen will become the first British Monarch to celebrate a Platinum Jubilee, 70 years of service, having acceded to the throne on 6th February 1952 at the age of 25.
The unprecedented length of the Queen's reign has seen a remarkable amount of change and development in the United Kingdom and around the world.
The Royal Mint Museum is hosting a medal design competition for undergraduate university students and recent graduates to celebrate this auspicious occasion and designs for both the obverse (heads side) and reverse (tails side) are being sought.
Click below to download a copy of the official design brief and competition rules with guidance on the theme, technical and legal requirements and prize. Entrants are allowed a free hand to approach the design of the medal in whatever way they wish but it is hoped the advice provided will give useful guidance.