Elizabethan recoinage medal
Early in the reign of Elizabeth I, in the aftermath of the debasements inflicted on the coinage during the reigns of Henry VIII and Edward VI, a recoinage was undertaken that was aimed at restoring faith in the fineness of the coins. It subsequently came to be regarded as one of the greatest achievements of her long reign and a commemorative medal was struck to mark the occasion, a rare silver specimen of which is in the Royal Mint Museum collection.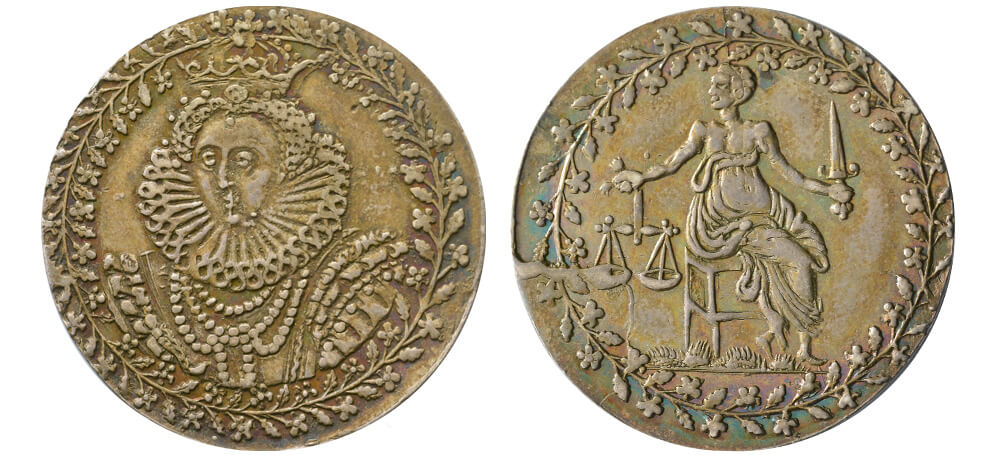 The obverse bears a bejewelled effigy of the queen and on the reverse a seated figure of Justice is depicted within a similar floral border to that which frames the portrait of Elizabeth I. That the queen took the trouble to visit the Royal Mint in the Tower of London on 10 July 1561 can perhaps be taken as evidence of the personal importance she attached to the reform.