Sketch of Edward VIII by Humphrey Paget
When, early in 1936, a new portrait of Edward VIII was required for coins and official medals, Robert Johnson, the Deputy Master of the Royal Mint, helpfully arranged a sitting with the king at Buckingham Palace for two artists. Humphrey Paget was one, the letter of invitation from Johnson suggesting that he wore a 'black tie and any other raiment, coloured or otherwise.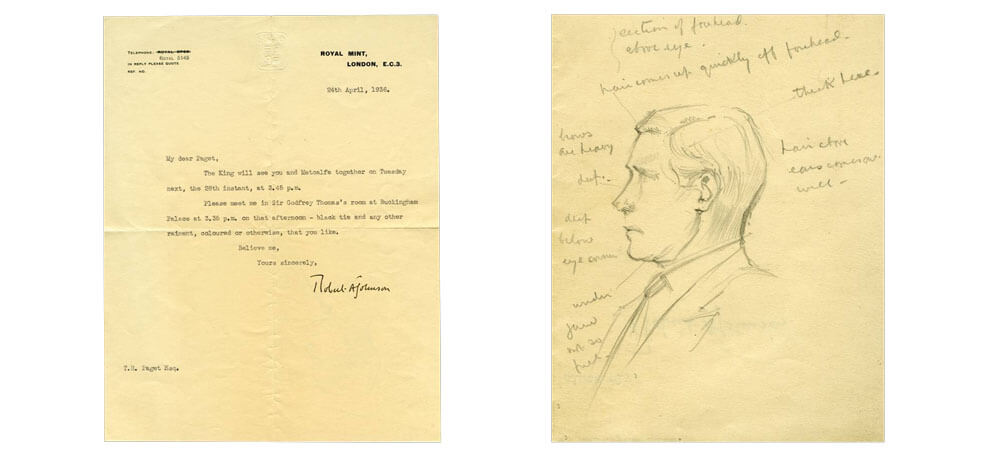 Paget was later to win the commission for the new coinage effigy and the sitting undoubtedly helped since from it, as pictured here, he was able to generate a quick sketch of the king clarifying his thinking with several notes on his drawing. The sketch is an important part of the story of how the coinage of Edward VIII was designed and is all the more charming because Paget drew it on the back of his letter of invitation from Johnson.